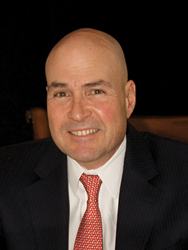 "By being proactive and taking appropriate actions once a divorce is finalized, an individual will have an easier time of moving on with his or her life."
Lebanon, N.J. (PRWEB) July 10, 2014
The recently approved proposal to amend current alimony laws in New Jersey reflects the intended purpose of spousal support, which is to provide non-working or underemployed spouses the opportunity to work toward their financial independence after a marriage ends, according to Victor Rotolo, a family law and divorce attorney in Lebanon, NJ.
"Alimony is intended to provide a supporting spouse the opportunity to put their financial affairs in order," Mr. Rotolo explains. In light of the pending bill in New Jersey, which includes among other stipulations the abolishment of the term "permanent alimony," re-establishing an independent identity as quickly as possible may be even more critical now.
Under the proposed legislation, two of the factors to be considered by the courts in regards to alimony are: (1) the ability of each party to maintain a standard of living, and (2) the level of dependence of one party on the other. In considering these factors, establishment and maintenance of an individual identity is a must. Mr. Rotolo advises anyone anticipating a divorce or currently involved in divorce proceedings to maintain vigilance throughout the divorce process in order to maintain financial health and establish an individual identity.
"Divorce can be a very emotional experience for everyone involved regardless of the grounds," Mr. Rotolo states. "Often couples just want the relationship to be over and when the final decree is issued, both parties are relieved. But emotions can cloud judgments and individuals often fail to take the steps necessary to ensure autonomy moving forward," continues Mr. Rotolo.
To avoid some legal pitfalls that can occur after divorce, Mr. Rotolo urges individuals to take the following steps, using the mnemonic of MOVING ON to help recall the steps.
M - Make every effort to secure a job with the benefits necessary to maintain a healthy, independent lifestyle after the divorce has concluded.
O - Obtain a certified, raised-seal copy of the final divorce judgment which is available once the final judgment is filed with the courts. This document may be required to support requests, such as the change of marital status on certain financial or tax-related accounts and also may be required should either of the parties decide to remarry in the future.
V - Verify the accuracy of credit scores. Many married couples co-mingle finances, both assets and debts. When they part, it is important that each party reviews his or her individual credit scores to assure the scores accurately reflect an individual, rather than a joint, credit rating.
I - Inform the appropriate agencies of any name changes the judge may have ordered in the divorce judgment. Those agencies may include the Social Security Administration, the New Jersey Motor Vehicle Commission, and the Internal Revenue Service, as well as banks, investment companies, insurance carriers and other financial institutions. A certified copy of the final divorce judgment may be required when requesting such changes.
N – Notify (if applicable) the State office responsible for the administration of child support that the divorce is final to ensure child support orders made by the court are enforced. The divorce court will, generally speaking, notify the proper department regarding child support orders, but a prompt follow-up can help to ensure the case is opened and administered in a timely manner.
G – Gain financial independence. Verify that all joint accounts have been closed and open new, individual accounts as needed. This includes credit accounts (credit cards, loans, etc.) as well as savings or investment accounts. As long as two names appear on a credit account, both parties are equally responsible for the repayment of that debt regardless of any agreements that may have been reached in the divorce and reflected in the final divorce judgment. Seek advice from financial advisors and tax attorneys, if necessary.
O – Organize all financial records, including court orders and agreements reached in the course of the divorce proceedings. This helps to provide a clear picture of where each party stands after the divorce and helps to ensure each party lives up to his or her court-ordered obligations. Should any issue relating to the divorce require a return to court because one party reneged on responsibilities or because situations have changed, verbal agreements will seldom hold up.
N – Name new beneficiaries if necessary. Review wills, estate plans, investment holdings and even insurance policies; if the beneficiaries on these documents no longer make sense, request the appropriate changes.
"By being proactive and taking the appropriate actions once a divorce is finalized, an individual will have an easier time of moving on with his or her life," explains Mr. Rotolo. Additionally, by following the above suggested steps, the necessary records will be in place to accurately reflect the current financial situation should it be questioned.
Mr. Rotolo, founder of The Rotolo Law Firm, has over 30 years of experience, specializing in the areas of family law, divorce, civil litigation and criminal defense. For more information on Mr. Rotolo and his firm, visit http://www.rotololawfirm.com.