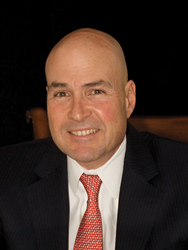 Business owners who focus only on goals, products and services can easily overlook issues that can lead to serious legal problems.
Lebanon, NJ (PRWEB) December 29, 2014
The New Year is bringing with it renewed hope for small business owners looking ahead to 2015, according to the Small Business Index recently released by Wells Fargo/Gallup, which reported a positive index score of 58, up from a July score of 49. Optimism like this is encouraging for both existing business owners seeking growth opportunities and entrepreneurs taking the first steps to venture into starting a small business. Attorney Victor Rotolo of The Rotolo Law Firm of Lebanon, NJ, reminds anyone looking to ride this positive wave to proceed cautiously so as not to fall prey to common business mistakes.
While there are a number of factors that determine the success of any business, part of the reason for the high rate of failure is that businesses owners are not sufficiently familiar with laws regulating the business and do not seek the appropriate counsel.
Statistics show that about 80% of new small businesses fail within the first year-and-a-half. "Contributing to this high failure rate is a lack of understanding of the laws regulating small businesses," Mr. Rotolo stated. "Business owners who focus only on goals, products and services can easily overlook issues that can lead to serious legal problems."
Business laws can cover everything from naming the business to choosing an organizational structure to managing employees. Each decision carries with it specific advantages and disadvantages that must be weighed carefully in order for the business to succeed. Legal mistakes can prove costly to any company, particularly start-ups which are often operating with a limited budget.
Some legal strategies that can help improve a company's chances of success include:

Putting all major agreements in writing – Oral agreements are difficult, if not impossible, to enforce. Written contracts should be comprehensive and offer the company both protection and flexibility.
Becoming familiar with basic contract law – Knowing even a little about non-compete clauses, confidentiality agreements, copyright laws and patent rules can help a business owner identify an issue before it gets out of hand.
Understanding the differences in organizational structures -- General partnerships, limited partnerships, corporations and limited liability corporations (LLCs), each carry specific liabilities for the business owner. Failure to understand these differences can put business and/or personal finances at risk.
Making expectations for employees clear – Even in "at will" states like New Jersey, there is certain conduct which is illegal and should not be tolerated by any business, including sexual harassment and discrimination on any grounds. Employees should be made aware that such illegal activities are grounds for termination without business liability.
Recognizing the importance of protecting intellectual property – Registering trademarks, copyrighting written materials, and protecting trade secrets are all important steps to a business' future success.
There are numerous federal, state and local laws governing the operation of businesses, and many of them are complex. Claiming ignorance is no defense," stated Mr. Rotolo. "To have a chance at success, business owners need to familiarize themselves with these laws and seek the appropriate counsel when necessary."
Mr. Rotolo is a skilled civil and criminal trial attorney experienced in business and commercial law, who has served the Hunterdon County, NJ area for more than 30 years. To learn more about him and The Rotolo Law Firm, visit http://www.rotololawfirm.com.