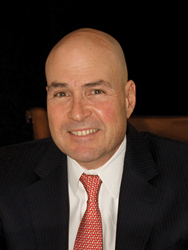 The best defense against getting into legal trouble while traveling is to research before leaving home to avoid precarious situations in the first place.
Lebanon, NJ (PRWEB) June 25, 2014
Differences in laws and customs of various countries can be a source of confusion that could lead to legal troubles for uninformed summer travelers. Criminal defense attorney Victor Rotolo discusses some fast facts for dealing with legal troubles while on vacation.
"The differences in local laws can affect everyday things often taken for granted, like driving or taking pictures," Mr. Rotolo explained. "Being aware of some differences beforehand is a good defense."
Mr. Rotolo advises travelers to take time to learn the laws as well as the moral and cultural values of the destination country when planning a trip. Some areas of concern include:

Driving – Countries outside the U.S. may have different laws regarding licenses, insurance requirements and rights of way. Travelers can apply for an International Driving Permit and should check with the U.S. Embassy or American Consulate (http://www.usembassy.gov/) about local driving and insurance regulations, as well as the local rules of the road to avoid any driving infractions.
Sightseeing – Certain structures, including buildings and bridges, may have military significance and, as such, taking photographs of these structures may be prohibited. Before leaving for a trip, research local laws through the U.S. State Department's travel warnings web page.
Medications and/or illegal drugs – Carry a copy of all prescriptions for any medication being carried, along with a doctor's note of explanation should the medication involve syringes. Drugs approved for medicinal purposes in the U.S. may not be classified the same in other countries and proper documentation can help clear up misconceptions.
Possession of illegal drugs is a crime at home as well as abroad, although penalties may vary and, in some countries, can be much harsher than those imposed in the U.S. As a result, there are a number of scams designed to trick innocent travelers into transporting drugs unknowingly. Some common scams to avoid include an offer of an expense-paid trip in exchange for carrying a small package, or an offer of a loan of a larger suitcase to accommodate a traveler's souvenir purchases.
"It is important to understand that once in a foreign country, travelers are subject to the laws of that country and, if those laws are broken, to that country's legal process as well," explained Mr. Rotolo.
Travelers suspected of breaking a law should be aware that neither the U.S. Embassy nor the Consulate can prevent an arrest, demand the suspect's release or represent the suspect at trial. Actions that can be taken include:
monitoring the conditions under which the person is being held to ensure humane treatment and due process;
helping to find legal representation;
contacting family;
arranging medical care, if needed; and
attending the trial, if asked.
"The difference between the American justice system and that of some other countries can be drastic," cautioned Mr. Rotolo. "The best defense against getting into legal trouble while traveling is to research before leaving home to avoid precarious situations in the first place."
Mr. Rotolo, founder of The Rotolo Law Firm of Lebanon, N.J., has more than 32 years of legal experience, specializing in the areas of criminal defense, divorce and family law, personal injury, and civil litigation. To learn more about Mr. Rotolo and his Firm, visit http://www.rotololawfirm.com.