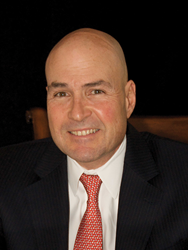 "Make it your business to know who your child associates with. Know their friends; choose their caregivers carefully; and ask for references and check them."
Lebanon, NJ (PRWEB) May 30, 2014
Chances of a child being abducted are one in about 350,000, yet luring attempts happen almost daily. One misstep can turn a close call into a tragedy. Family law attorney Victor Rotolo offers the following tips to take proactive steps towards keeping children safe from abduction. He uses the mnemonic SAFE KIDS to help parents and guardians remember the steps more easily.
S - Stay in groups. There is truth to the adage, "There's safety in numbers." Predators seek out the isolated child. Children can increase their safety by staying in groups while they play, travel to and from school or are otherwise out and about their neighborhoods.
A - Avoid shortcuts. Shortcuts through backyards, alleyways and deserted streets are never a good idea. Help your children find the more populated routes to and from the places they most frequently visit – their friends' houses, schools, stores, etc.
F - Follow instincts. If something feels wrong, there is a good chance it is wrong. Teach your child to trust his instincts and take the appropriate action when a situation feels threatening or uncomfortable.
E - Establish a code word. With your child's input, come up with a word to help her identify a safe person. Make sure your child does not share this word with anyone else and understands that she should only go with an adult who knows the code word.
K - Know their friends. Know who your child's friends are and how to contact them. These may be among the first people you turn to if your child goes missing.
I - Identify safe places. Children should know where they can go to for help in their neighborhood, near their school and in public areas such as malls, movie theaters and amusement parks. Take the time to identify these places with your child.
D - Define 'stranger.' Even familiar people can be strangers. Teach your child that just because she sees a person every day doesn't mean she knows or should trust that person. She should only go with those people you previously identified as safe.
S - Say 'no.' Empower your child to say 'no' to adults who ask something that makes him feel uncomfortable or tells him something that goes against what you have said.
More than 2,000 missing child reports are filed in this country each day, according to kidshealth.org. Most turn out to be runaways or situations where there was confusion between parent and child about the child's whereabouts. For those cases that do turn out to be abductions, statistics show that only 25% are committed by strangers, most of whom are men; the majority of abductions, however, are committed by family members or acquaintances. Statistics further show that about two-thirds of all stranger abductions involve female children and that most children are abducted in their teenage years.
"Make it your business to know who your child associates with," said Mr. Rotolo. "Know their friends; choose caregivers carefully; and ask for references and check them."
Mr. Rotolo, who has handled countless divorce cases in his more than 32 years of legal practice, also counsels divorced parents to keep their custody agreements in order. "Make sure these agreements are up to date and readily accessible just in case your ex decides to take custody matters into his or her own hands."
Mr. Rotolo is an experience and well-respected family law attorney who also specializes in civil litigation and criminal defense. To learn more about Mr. Rotolo and his law firm, visit http://www.rotololawfirm.com.