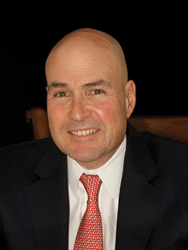 Every criminal charge, no matter how minor, deserves a comprehensive investigation and skilled representation to ensure the situation does not spiral out of control.
Lebanon, NJ (PRWEB) January 20, 2015
Victor Rotolo of The Rotolo Law Firm of Lebanon, NJ has been selected for inclusion to the list of Top 10 Criminal Defense Attorneys in New Jersey for 2015 as announced by the National Academy of Criminal Defense Attorneys. The Academy, which was established for the purpose of identifying the top 10 criminal defense attorneys in each state, made its announcement on December 31, 2014.
This most recent recognition attests to Mr. Rotolo's dedication to protecting the rights of the accused. "Criminal charges can have a devastating and lasting impact on one's entire life affecting both personal and professional relationships," Mr. Rotolo stated. "Every criminal charge, no matter how minor, deserves a comprehensive investigation and skilled representation to ensure the situation does not spiral out of control."
Before becoming an attorney, Mr. Rotolo served as a police officer for the City of Elizabeth, NJ. This experience, combined with more than 30 years litigating both criminal and civil matters, allows Mr. Rotolo to build a thorough, comprehensive defense for his clients.
Candidates for recognition to the National Academy of Criminal Attorneys Top 10 Criminal Attorneys lists must first be nominated by a licensed attorney. These nominees are evaluated by the Academy's Selection Committee to determine that they meet the initial criteria, which includes being a licensed attorney and member in good standing in the state in which that attorney was nominated; in a private practice of which a significant portion is allocated to criminal defense; and having at least five years of experience in criminal defense. The Selection Committee then presents its list of nominees to the Academy's Board of Governors for final selection. Additional criteria considered by the Board includes reviews from both clients and peers, trial experience, case outcomes, formal training in criminal defense and the length of time the attorney has been practicing criminal law.
Mr. Rotolo's experience with criminal law began when he earned his B.S. in Justice from American University in Washington, DC, from which he graduated magna cum laude, and continued with his training at the Union County (NJ) Police Academy, from which he graduated in 1978 as Valedictorian. He subsequently attended Seton Hall School of Law, earning his law degree in 1982. Thereafter, he founded The Rotolo Law Firm where he specializes in criminal defense, civil litigation and family law.
"Our firm recognizes the serious negative impact an adverse decision by a criminal court can have on a person's life. Our attorneys know which questions to ask and how to conduct the targeted investigation necessary to prepare a defense that will help minimize the devastating effects of criminal charges," Mr. Rotolo explained.
Mr. Rotolo is a member of the New Jersey Bar Association as well as the Hunterdon County Bar Association. Additionally, he holds membership in both the New Jersey Defense Association and the Association of Trial Lawyers. He holds an "AV" Preeminent rating from Martindale-Hubbell and a rating of "superb" from Avvo, based on a 10-out-of-10 evaluation score. His other accolades include being named to the National Trial Lawyers Top 100 Trial Lawyers list, the Top 100 Litigations Lawyers list by the American Society of Legal Advocates, both for two consecutive years; and to the New Jersey Super Lawyers List for nine consecutive years; earning membership in the Million Dollar Advocates Forum; and being certified by the Supreme Court of New Jersey as a Certified Civil Trial Attorney.
Additional information on Victor Rotolo and The Rotolo Law Firm may be found at http://www.rotololawfirm.com.