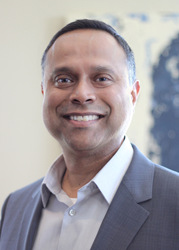 This particular award means a great deal to me. Client care is a cornerstone of my business and that business is built primarily on referrals.
Roseville, CA (PRWEB) March 14, 2017
Five Star Professional is pleased to announce Victor Pais, Lyon Real Estate, has been chosen as one of Sacramento's Five Star Real Estate Agents for 2017.
Five Star Professional partnered with Sacramento Magazine to recognize a select group of Sacramento-area real estate agents who provide quality services to their clients. Less than 7% of real estate agents in the area were selected. Victor Pais will be featured, along with other award winners, in a special section of the February issue.
When asked about his business, Victor explained, "It's simple: always deliver value. Regardless of where I work in the Greater Sacramento Area, people want to be treated with care and know that they are receiving something of value. My goal is to deliver a rewarding real estate experience with integrity and passion.
"I've been fortunate enough to be recognized as a Five Star Real Estate Agent for six consecutive years. This consistent high standard of excellence is also achieved through maintaining an ethical approach to my business and my relationships, as well as focusing on three core business principles: communicate well, deliver exceptional service and exceed expectations."
The Five Star Real Estate Agent award program is the largest and most widely published real estate agent award program in North America. Agents are measured using an objective, in-depth research methodology with significant focus on customer feedback and overall satisfaction.
"Because of its focus on Service, this award means a great deal to me," stated Victor Pais, "I recognize that buying or selling a home is a means to an end. What I've found is that when I take the time to truly understand my clients' needs and help them achieve their goals, great things happen." He further noted, "I'm grateful for the recognition and incredible support of my clients, family, and friends. It's exceedingly satisfying doing a great job for someone and know that by doing so, they can feel good about telling their associates about the level of service I provide. Good people tend to attract good people, and working with them is what makes it fun!"
"Our list of local Five Star Real Estate Agents can be an invaluable resource for anyone looking to buy or sell a home. These agents are exceptional in their field and their commitment to client satisfaction; and are right in your backyard," Dan Zdon, CEO, Five Star Professional.
"I enjoy working with all types of people from first-time buyers to a more experienced clientele. I tailor my style to match the needs of my clients as well as the various parties in a transaction. My solid, experienced relationships help me deliver on the promise of a Five Star experience. I take my duty to represent my clients' interests quite seriously and approach conflict resolution and negotiations with a Win-Win approach. This approach helps my clients achieve their objectives and in a way as to help deliver a smoother and more successful transaction," noted Victor Pais.
About the research process:
Now entering its 15th year, Five Star Professional conducts in-depth, market-specific research in more than 45 markets across the United States and Canada to identify premium service professionals.
Five Star Professional contacts thousands of recent homebuyers to identify award candidates. Phone, mail and online respondents rate their real estate agent on 10 satisfaction criteria. Candidates with a qualifying client satisfaction rating move on to be evaluated on objective criteria such as experience, production levels and disciplinary and complaint history.
Real estate agents do not pay a fee to be considered or awarded. For more information, visit http://www.fivestarprofessional.com.