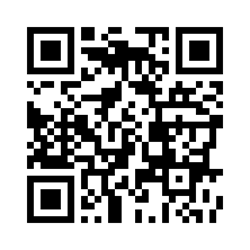 Our new app helps a person involved in an accident focus step-by-step on gathering the information required to assist them.
Lebanon, N.J. (PRWEB) August 27, 2014
A new, free accident app, recently released by The Rotolo Law Firm in Lebanon, NJ, is now available for download on both iPhone and Android devices by a simple scan of the accompanying QR code. Once installed, the app combines a step-by-step capture of the details of a motor vehicle accident with easy access to emergency resources based on the accident's location, and allows for easy retrieval of captured information from the scene of the accident for use at a later time. Such information can prove invaluable when filing an insurance report and/or discussing the details of the accident accurately in the days following the accident.
The trauma of a motor vehicle accident can easily shake up a person, causing uncertainty of what to do next and confusion as to what actually transpired. The Rotolo Law Firm's accident app is designed to help alleviate that confusion. By prompting the user to record information at the scene of the accident, pertinent details are recorded accurately for later use.
Victor A. Rotolo, founder of The Rotolo Law Firm, is a Certified Civil Trial Attorney and a seasoned personal injury attorney who specializes in helping individuals involved in motor vehicle accidents and related personal injury law, as well as in civil litigation and criminal defense matters. "When a person is involved in an accident, regardless of the circumstances, it is upsetting. Understandably he or she may not be thinking clearly enough to focus on details," explained Mr. Rotolo. "Our new app helps a person involved in an accident focus step-by-step on gathering the information required to assist them."
The app is user-friendly, putting many tools right at the user's fingertips. An introduction offers tips on how to be prepared in the event of an accident and what to do when an accident occurs. In addition to providing a means for recording the details of an accident, the free app also prompts the user to collect information he or she might not otherwise consider.
The app utilizes a global positioning system (GPS) to help the user document the approximate time and location of the accident with fillable fields in which to input other details, such as driver information, road conditions, and the names of witnesses and others involved. This section also allows easy access to the camera and video recorder functions on the user's phone for gathering supporting evidence.
GPS is also employed in the app's Emergency Services section to help the user easily locate the nearest police station, tow truck operator, and medical facility. In the aftermath of an accident, the Expense Log supports storage of consolidated expenses incurred as a result of the accident, including medical treatment and prescription costs, rehabilitative care expenses, and lost wages relevant to the accident.
"There are so many things to be mindful of when you are involved in an accident that it is easy to lose track of some of the information," said Mr. Rotolo. "Our app helps streamline the information-gathering process so those involved can tend to the more pressing issues of mending injuries or repairing vehicles."
Mr. Rotolo and his legal team at The Rotolo Law Firm, which was established in 1987, assist clients in the central New Jersey communities of Hunterdon, Warren, Morris and Somerset Counties. The firm's specialty areas include motor vehicle accidents and violations, personal injury law, civil litigation, divorce and family law, criminal defense, business and employment law and malpractice issues. To learn more about this law firm and its services, visit http://www.rotololawfirm.com. To download the firm's new, free accident app, simply scan the accompanying QR code above.