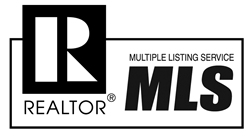 Victory Park has been up and running in Dallas for some time, but there is still so much more potential here.
Dallas, TX (PRWEB) April 16, 2014
Fifteen years after its inception, Victory Park is receiving a breath of fresh air, as developers are taking a different turn that what they had anticipated when the project began. Last week, developers of the 75-acre project announced that a 23-story office tower will take shape on the west side of the development.
Prudential Texas Properties reports Victory Park investor Estein & Associates and Fort Worth-based builder Trademark Property Co. are spearheading the plans for the large tower, intended to house office space and residential units.
According to The Dallas Morning News, more than 250 residential units, 19,000 square feet of ground-floor retail and a massive 59,000-square-foot cinema are all planned for the mixed-use development project.
"Victory Park has been up and running in Dallas for some time, but there is still so much more potential here. We are thrilled they are making a move to bring the entire project together," DD Flynn, VP of Marketing at Prudential Texas Properties says. "The developers' vision is going to take shape over the next two years, in perfect timing to meet the high demand for housing in Dallas right now."
Trademark has released a leasing plan that includes beautiful green space with two small restaurants and retail buildings at the corner of Lamar Street and Victory Avenue. The developers plan to reconfigure traffic flows, redo sidewalks and overall landscaping.
The new apartment, office and retail space will bring a whole new sense of community to the project, which will propel the additions of retailers, like grocers, that were previously unable to be sustained in Victory Park.
"It's going to be a 24-hour development now. A small community within a major city is desirable for a lot of home buyers in Dallas," Flynn continues. "It's the best of both worlds!"
Today, the daytime population of Victory Park is about 4,500, but officials believe that number will swell to about 11,000 when all the apartments and office space is leased out.
Click here for a 60-second Dallas home market update.
©2014 BRER Affiliates LLC. An independently owned and operated broker member of BRER Affiliates, LLC. Prudential, the Prudential logo and the Rock symbol are registered service marks of Prudential Financial, Inc. and its related entities, registered in many jurisdictions worldwide. Used under license with no other affiliation with Prudential. Prudential Texas Properties is an independently owned and operated member of BRER Affiliates LLC. Equal Housing Opportunity.