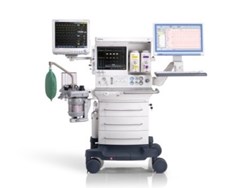 (PRWEB UK) 27 January 2014
This is the first 'year in review' flash video produced by Mindray's Branding Department and creates a dynamic celebration of 2013 with vivid imagery and clever animation. To view the video, please click here.
David Yin, Mindray International General Manager commented, "2013 was a great year for Mindray with development in its global network, innovation in its technologies, strengthened partnerships, and commitment to humanitarian work. We think this exciting new video captures what a wonderful 12 months it has been for the company."
Financially, Mindray showed a robust performance with expected net revenue for the year ended December 31, 2013 at around US$1,212 million (almost €0.9 million) representing a year-on -year growth of around 14.3%. In 2014, Mindray anticipates its net revenue to grow at least 15% year-on -year. Commenting on these results, Mr. Li Xiting, Mindray's President and Co-Chief Executive Officer said, "In 2013, we exceeded our revised financial guidance with both our sales and non-GAAP net income achieving double-digit growth. Western Europe and certain key emerging markets performed well."
The company ethos of 'sharing medical technologies with the world' rang very true for Mindray in 2013 with the establishment of branches in six new countries: Australia, India, Nigeria, Peru, Venezuela and Malaysia. The company also boosted its eurozone presence by investing in a new European Headquarters in Cambridge in the UK and expanding the Netherlands-based logistics centre. This global presence is enhanced by acquisitions of companies producing complementary technologies, such as high-end ultrasound from Zonare Medical Systems Inc. and portable automated ventilators from Ulco Pty. Ltd.
Mindray's R&D teams across North America, Stockholm and China were busy too, releasing and updating 18 key products including the high-end A7 Anaesthesia Workstation. Launched in June last year at the European Society of Anaesthesiology (ESA) annual congress, the A7 ergonomically integrates patient monitoring and streamlined anaesthesia workflow and boasts a brand-new electronic gas mixer.
Mindray also introduced its very first chemiluminescence immunoassay product, the CL-2000i, with several reagents in 2013. The system provides a high throughput of up to 240 tests per hour, with reaction times within 18-60 minutes. When connected with Mindray's BS-800/BS-2000 Modular System, the CL-2000i can be further expanded into a fully integrated solution for chemistry and immunoassay analysis bringing higher efficiency to core labs.
Mindray Medical Imaging Systems also shone in 2013 through exciting innovations including the iLive technology for the DC-8 ultrasound system. Integrating traditional ray casting algorithms with a new virtual lighting mode, iLive generates impressive real visual effects such as interactive shadowing, skin scattering and human skin-like images, to provide a revolutionary realistic view of the foetus.
The year was also one of industry recognition for the company with Mindray's BeneView T1 patient monitoring system winning an International Design Excellence Award (IDEA) in July 2013. The T1's ultra-mobile design which answers perfectly the challenges of monitoring patients in transfer beat 687 other finalists to attain a silver award. The DC-N3 Diagnostic Ultrasound Imaging system won the Lifesciences & Medicine category of the Red Dot Design Awards. At the 15th China Patent Awards in November, Mindray won a Gold Prize. Mindray now owns an astounding 1,700 patents including 285 international patents.
Mindray's partnerships and exchanges thrived in 2013 through activities at global exhibitions, conferences and seminars. Not only did Mindray participate in the world's largest medical events such as Medica, Arab Health, Hospitalar, AACC, it also organised its own brand summits including the MUF (Mindray Ultrasound Forum), 1 Solution Seminars, MIIF (Mindray International IVD Forum) and Mindray Summit, to create a stronger synergy with the medical community worldwide.
Ever mindful of those less fortunate, Mindray Corporate Social Responsibility Programme made donations to disaster-struck, remote and impoverished regions all over the world. These efforts included supplying a Z6 Ultrasound system to a local hospital in Juba, South Sudan. Mindray also launched an emergency aid project to donate more than 5.8 million RMB (around € 0.7 million) worth of high-end medical equipment for those affected by the magnitude-7 earthquake which hit Lushan County in China's Sichuan Province. The company also provided free CHD screening support and equipment for children in remote rural areas of Tibet.
Mindray Medical International Ltd is a leading developer, manufacturer and marketer of medical devices.