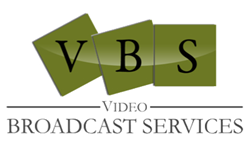 Our video marketing services saves our clients time, money and protects their marketing investment"
Boston, MA (PRWEB) June 04, 2014
With over 19 new optimized websites, Video Broadcast Services has just completed a major project for Wingate Healthcare. They developed vibrant, optimized websites for each of their premier health care centers, as well as providing custom video marketing for their company on an ongoing basis.
After finishing their project with Wingate Healthcare, Video Broadcast Services (VBS) is moving forward and is fully-expanding their services to nursing homes, assisted living and independent facility directors who are searching for a way to reach clients online. Video Broadcast Services provides a wide-variety of pricing options, that include a free optimized website with the purchase of their video marketing program.
The company comes backed by several credited statistics, which includes one by aimClear. Their study revealed an increase of 41% in higher click-through rates with the inclusion of video marketing than with plain text results alone. Inbound marketing company Moz, also show in their study, that posts with video attracted up to three times more inbound traffic verses standard text posts.
"We strive everyday to incorporate the current facets of online marketing into our video marketing services. By including SEO and Video SEO into one affordable monthly price we offer optimized professional videos for clients to use for social media, websites, or both," states President Marcia Hawkins. "We look forward to developing targeted video marketing campaigns for constituents in the healthcare industry."
Founded in 2009, Video Broadcast Services is dedicated to providing businesses with effective, affordable and sustainable online marketing products for small to mid-size business. They offer complete marketing tools including: SEO, Video SEO, YouTube, Social Media and Content Marketing in an all-in-one video marketing campaign. All work is performed by VBS's team of US based Video Marketing Professionals. The company works by offering online marketing into one comprehensive service, "which helps by saving clients time, money and protecting their marketing investment," said Kyle Clouse, Vice President of VBS. Because they are based in the United States, clients are able to contact the company at anytime and VBS boasts an industry high response time.
Every marketing video they create is organic and individually produced for a specific marketing goal, and is client property. Once the videos are placed in distribution, they stay there permanently. This provides clients an endless branding footprint online.
For media inquiries regarding Video Broadcast Services, individuals are encouraged to contact Vice President, Kyle Clouse directly at 480-200-4222 or via email at info(at)videobroadcastservices(dot)com. To learn more about the company or their services, please visit: http://www.videobroadcastservices.com.