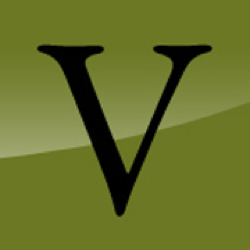 Our video marking services make Digital Marketing Managers at auto dealerships shine.
Boston, MA (PRWEB) July 03, 2013
July 2013 is proving to be a record month for auto dealerships who are taking advantage of the expert video marketing of Video Broadcast Services. With auto dealerships giving away cars at cost, Video Broadcast Services saw a window of opportunity to step in and provide a service that the auto industry is in desperate need of.
"Many Auto Dealers are struggling to move inventory at a profit," said Marcia Hawkins, President of Video Broadcast Services. "We hear time and time again that they are 'giving cars away'. This is why our service is so key in an already struggling industry." In fact, the "US Treasury has invested approximately $80 billion in the auto industry through its Automotive Industry Financing Program [and] as of May 31, 2013, it has [only] recovered [approximately] $49 billion", according to the US Treasury. The need for bailout money and sluggish figures paints a bleak picture for many dealerships; some who have already begun to shut their doors. "We want to be a beacon of hope as many auto dealers are struggling to find new ways to move their inventory", said Hawkins. "There is no one that is doing what we are and to the extent that we are taking it."
"Digital Marketers are having to work smarter with their marketing funds," said Kyle Clouse, Vice President of Video Broadcast Services. "The old days of throwing mud at the wall to see what will stick will simply not work anymore. What we really like about our video marking services, is that we make Digital Marketing Managers at dealerships shine. The allocation of their marketing funds into our program ensures a real return on investment with a long-term result". With an impressive track record it's easy to see why so many dealerships are turning to Video Broadcast Services to boost their sales numbers. VBS handles the entire video marketing campaign, from optimizing scripts, to professional voice-overs, quality production and then to broadcasting the clients' marketing videos across the Internet on client-specific channels. Producing optimized videos on a large scale is how Video Broadcast Services is helping auto dealerships to saturate the Internet with their makes, models, services and locations. "We produce several videos per month for our clients," said Clouse, "and we do this over a long period of time. Our approach is an organic, natural process that the search engines love to index".
It's important to have a frame of reference when referring to video marketing. In fact, according to Dr. James McQuivey from Forrester Research, the value of a one minute video is staggering. According to Dr. McQuivey, a one minute video is worth 1.8 million written words. Cisco has also weighed in on the movement towards video and has predicted that by 2014, Global Internet protocol traffic will increase by four times and the biggest single component of that will be Internet video.
As the facts and figures continue to show a favoring trend toward online video marketing "now is the time for auto dealerships to take full advantage," said Clouse. With YouTube being the second largest search engine, and being owned by Google, there is little question as to why the automotive industry should not be quickly jumping onto the latest trend of video marketing.
To learn how your auto dealership can benefit from Video Broadcast Services, visit online at http://VideoBroadcastServices.com or call direct at 480-200-4222.