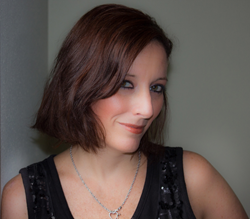 Let's have a conversation and share some ideas...
JACKSONVILLE, FLORIDA (PRWEB) April 17, 2014
Rhythm Revolutions offers a creative team with 25 years of talent, skill, and wisdom producing graphic design, commercial photography, and video studio production & video editing services. Visit us at http://www.rhythmrevolutions.com
Co-Founder Stacey Parker, offers an intuitive vision of "community" depicted in her various commercial art galleries.
Stacey captures the essence of life through still images and action shots. Stacey publishes her commercial photography galleries online.
Stacey donates a substantial amount of her time and effort capturing commercial photography to raise awareness about important societal issues, and by assisting non-profits provide safety and protection for infants, children, families, and pets.
Stacey earned her Masters degree in Education and devoted 4 years teaching anatomy and physiology as well as Medical terminology and business management.
A social community which proactively protects nature and animals is crucial to Stacey, because as a young child Stacey fell in love with horses and lived on a ranch in Iowa. While residing on the ranch, Stacey cared for a variety of pets.
At the age of 11, Stacey ran into a burning building to save her dog Midnight, a black poodle. The trauma of nearly losing her dog was a turning point for Stacey to further the work of non-profits who rescue improperly treated animals.
Co-Founder Chris Stagl honed his skills as an award-winning graphic designer since the 1980s.
Chris is also widely known for producing and directing short films, featured films, and TV commercial spots.
Chris has donated hundreds of hours each year to assist numerous break-out artists by creating video demos Chris masters in the video studio for limited distribution in order to advance aspiring young artist seeking record label deals.
Chris previously co-founded Rebel Yell Studios. At Rebel Yell Studios, Chris produced several music and lyric videos for world-renown stage acts such as Lynyrd Skynyrd, Starship, and Alabama.
In his former career, Chris earned his Masters Degree in Graphic Arts. Chris pursued a career in education as an Associate Professor at a Florida University. Chris left the University System to pursue a variety of promotions at the Art Institute working his way up from an initial position as Professor and continued that career ascent up to a position as Interim Dean.