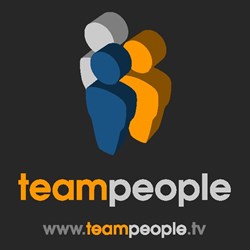 Falls Church, VA (PRWEB) August 20, 2013
TeamPeople recruits, hires and manages creative and technical talent in all positions of media production and AV support. The media staffing company has an impressive client list ranging from Fortune 500 corporations and broadcast networks to production companies and government agencies. The most frequently hired positions so far this year for this vast client list have been editors, audio technicians and engineers.
TeamPeople has placed more video editors than any other media or production position. TeamPeople's editors do everything from editing promos for broadcast clients to reality TV programs for independent production companies and cutting corporate videos for Fortune 500 companies. These editors are skilled in software such as AVID, Final Cut Pro and Adobe Premiere (to name a few).
Audio Technicians are the second most frequently placed position. TeamPeople's audio technicians support a wide range of audio needs for clients including field production, large meetings with streaming video, live sound mixing, voice-over recording or audio augmentation in corporate environments.
The third most frequently requested position is engineering services. TeamPeople places engineers with a myriad of skills such as facility design, maintenance support and programming of A/V systems.
Click here to find out more about TeamPeople's services.
As a staffing company founded and operated by media professionals, TeamPeople understands the nuances of media production and values the close relationships they form with both their clients and talent. TeamPeople is headquartered in the Washington, DC area but works nationwide.