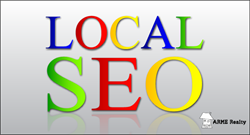 Clearwater FL (PRWEB) August 03, 2013
Today's home shoppers are likely to conduct their home buying research both online and offline. There is what Google calls a "zero moment of truth" which is that exact time when a user is on the internet looking for something specific. A Clearwater FL based real estate marketing company ARME Realty.com is releases several new video marketing programs for real estate brokers in an effort to help these brokers reach these home buyers at the "zero moment of truth".
Research has shown that video satisfies multiple research needs for home hunters by simply the design of the video. Potential buyers can see the property, get a feel for the inside and outside of the home, and as a result become more informed buyers when they finally decide to call a company and schedule a time to see the home.
"Today's buyers purchase homes for many different reasons. From a desire to simply owning a home to a retirement investment vehicle, people have their own reasons for purchasing property. With the right real estate broker video marketing system in play, advertisers can address the buyers sentiment with interactive pictures and music. This creates a unique connection between the video and the person watching the video", states Simon Landers, spokesperson.
The company not only produces quality virtual tour style real estate marketing videos but they also distribute them to top video sharing sites such as Youtube, Dailymotion, and Metacafe. These sites rank favorably with Google and have be known to create immediate views on the first page of Google within hours of publication.
For more information on ARME Realty.com and their programs contact the firm at (727) 459-8841.