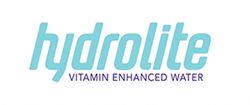 Lamar Letts, the young entrepreneur behind Hydrolite, the latest in vitamin drinks.
Burlington, MA (PRWEB) March 29, 2014
McElroy Films' greatest successes have stemmed from their corporate and non-profit work but as an artistic business, McElroy Films thrives when it comes to producing creative marketing and advertising tools. Owner and founder, Ben McElroy had the pleasure of teaming up with Lamar Letts, the young entrepreneur behind Hydrolite, the latest in vitamin water drinks. Letts hired the video production company to produce, cast, film, edit, and deliver the videos. McElroy jumped at the opportunity to produce from concept to creation, a commercial for a brand new product. McElroy notes that "we often work with corporate clients who are looking to create product demonstration videos, how-to videos, highlight reels, and much more so it was nice to apply our shoot to sell strategy and creativity to this project that we truly believe in...the drink is delicious!"
McElroy's business sense and creative eye coupled with Letts' fresh take on social media marketing and selling proved to be mutually beneficial. The video production company worked closely with Letts to produce his premiere advertisements for the vitamin infused sports drink. McElroy Films and Letts look forward to creating additional promotional videos for Hydrolite. People can now view the commercial and supporting testimonial videos on the Hydrolite website and Facebook page as well as on the Mcelroy Films homepage.
The McElroy Films production crew filmed on location at Bosse City Club and Spa in Cambridge, Ma. The commercial featured young athletes and Hydrolite consumers in action and sharing their experiences with the low calorie naturally sweetened and flavored beverage.
McElroy Films specializes in turning client's visions and translating them into remarkable marketing and advertising tools that people can connect with. Using a slider, steady cam, strategic lighting schemes, and a shoot to sell strategy, the commercial captured the essence of the product and the consumer. McElroy Films specializes in taking clients visions and translating them into realities. McElroy Films works with clients from concept to creation and plays a hands on roll in all aspects of pre-production, production, post-production, and delivery. From talent casting, scouting locations, scripting, storyboarding, to videography, directing, producing, project management, lighting, and audio, McElroy Films has a team of experienced professionals, who won't comprise the integrity of their client's vision or budget to capture the perfect shot.
ABOUT MCELROY FILMS
McElroy Films LLC is an award-winning producer of high definition video for corporate, educational, non-profit, wedding, music video, and independent film use. Serving the Massachusetts and New England area, McElroy Films' mission is to keep high definition video affordable without sacrificing quality. McElroy Films has assisted organizations throughout the Boston area increase their revenues and awareness by drawing in new clients and educating existing ones with concise, effective videos for the web and broadcast.