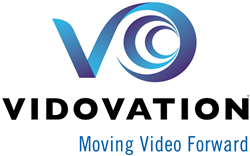 We are officially in new location. We have moved to a larger facility to better serve our clients.
Lake Forest, CA (PRWEB) April 25, 2017
VidOvation Corporation announces its move to a new primary location and place of business in Lake Forest, California. Effective immediately, their new mailing and shipping address is 23 Spectrum Pointe Drive, Suite 206, Lake Forest, CA 92630 USA.
VidOvation – Moving Video Forward – is the industry leader in video, audio and data communication systems for clients in broadcast television and sports, hotels, resorts, hospitals, government and enterprises. The company's move to a larger facility allows them to better serve their rapidly expanding client base.
"We are officially in new location. We have moved to a larger facility to better serve our clients. Our mission to make the impossible seem effortless by meeting customer needs with customized communications services that are both state of the art and user friendly." said Jim Jachetta, Executive Vice President of Engineering and Chief Technology Officer. As the company's EVP and CTO, Jachetta's goal is to give clients the world-class solutions through advanced video transmission that work simply, every day. He brings more than three decades of experience to his role on VidOvation's leadership team.
VidOvation makes the move from its Irvine, California location.
Services
For those in the business of multi-camera video transmission, cluttered cables can be a thing of the past with VidOvation's innovative wireless services. Cables come with latency and synchronization issues that have frustrated the telecommunications industry for decades. Even damage from foot traffic and tripping hazards give communications professionals recurring headaches. VidOvation changes that with both wireless video gathering solutions and fiber optic solutions that provide both convenience and a better product with high-quality picture and audio synchronization from multiple sources.
VidOvation provides its clients with user-friendly solutions for IPTV networking and communications, including industry gold-standard fiber optics, video networking and video streaming, all customized for client needs and use. Team leaders work with clients to incorporate technology systems in already-existing infrastructure in a way that meets client needs at a reasonable cost without sacrificing the cutting-edge quality that VidOvation is famous for.
Notable Accomplishments
Among its many accomplishments, VidOvation's AVIWEST DMNG PRO180 has emerged as the best and most reliable bonded cellular technology. It gives television programs and other interested parties the opportunity to transmit both audio and video picture from as many as five cameras at once with synced audio from all sources. Before this innovative technology, delays and syncing issues made multi-location camera television production unfeasible. VidOvation far outpaces the competition in this field, so much so that A&E has taken notice and uses VidOvation's AVIWEST DMNG PRO180 technology for its hit series "Live PD."
Notable Clients
The corporation's notable clients include the National Hockey League and the National Football League, among many others. If you've seen the National Hockey League's in-goal cameras, you've seen VidOvation's technology at work. The corporation has also worked with the United States Air Force.
VidOvation takes pride in offering its clients dependable service without dropouts and latency issues that can frustrate both business owners and customers. With decades of industry experience, the corporation's team has served more than 1000 clients in total and continues to expand. VidOvation's technology is the practical solution for a wide spectrum of industries that rely on quality communication, including broadcasting, athletics, corporate communication, educational institutions and places of worship.
About VidOvation
VidOvation – Moving Video Forward offers complete audio, visual and data communication systems for a diverse customer base. Their services are complete from initial consultation through project implementation and user support. The corporation sees clients through the design and engineering process, systems integration and project management, all with an eye towards meeting client needs for top quality communication systems.
VidOvation welcomes consultations to prospective clients looking for cutting edge communications solutions. To learn more about their audio video solutions and services, you can visit their website.
VidOvation - Moving Video Forward
23 Spectrum Pointe Drive, Suite 206
Lake Forest, CA 92630 USA
Phone: 949-777-5435
Website: http://vidovation.com