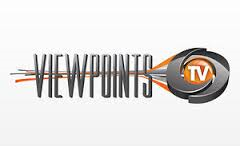 We are pleased to have this guest on our show.
Coral Springs, FL (PRWEB) May 14, 2014
The producers of Viewpoints Industry are pleased to announce that PfP Industries will be featured in an upcoming segment on topics, trends, and issues related to "Key Services and Solutions Optimizing Oil and Gas Production" as part of the show's "American Energy" series.
PfP Industries is a major provider of guar gum, offering chemicals, equipment, and services to the oil and gas industry for hydraulic fracturing. Originally a grass roots provider of guar in 2001, today PfP has grown to become the parent company of a group of privately held companies. PfP Technology serves as the company's technology arm, responsible for product formulation, raw material sourcing, quality control, sales, and marketing. PfP established Optiblend Industries in 2009 to serve as the chemical blending and distribution arm of the group. By 2012, PfP created Roughneck Equipment to handle the company's equipment design and fabrication. Finally in 2013, PfP opened its own state-of-the-art guar processing plant in Neemrana, India. For more information on PfP Industries, please visit http://www.pfptechnology.com.
The Viewpoints Industry TV show combs the nation and the globe to bring viewers fascinating business stories and firsthand insights from entrepreneurs within various industries. It covers a variety of topics which affects people from all walks of life. It takes an in-depth look into different professions and offers a stunning view of the smaller cities, towns, provinces, and hamlets throughout North America. The program delves into the important issues with a positive approach in finding solutions.
Viewpoints Industry is available for viewing on regional and national television networks and cable broadcast stations. The producers film in many locations across the U.S.A. and Canada to bring the latest trends and developments in the technology, health, lifestyle and travel industries. Visit the show and its staff on Facebook, tweet it on Twitter and enjoy sample videos on YouTube.