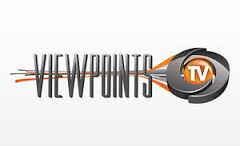 We're pleased to air in Prince George, B.C. as it has a strong economy.
Coral Springs, FL (PRWEB) April 04, 2014
Viewpoints Industry producers are excited to announce April air dates for Prince George, B.C. The province is the largest in Northern British Columbia. The area economy is supported by the educational, healthcare and tourism industries. Recently, a few market research call centers have begun operating in the area. It is also a regional center for shopping and the arts. It also offers the visitor spectacular outdoor activities to enjoy with more than 100 parks to explore. The informative program will be broadcast on CKPG-TV PGTV during the month of April.
The Viewpoints Industry TV show combs the nation and the globe to bring viewers fascinating business stories and firsthand insights from entrepreneurs within various industries. The television show is broadcast nationally and regionally on many popular television networks.
It covers a variety of topics which affects people from all walks of life. Viewpoints Industry TV takes an in-depth look into different professions and offers a stunning view of the smaller cities, towns, provinces, and hamlets throughout North America.
Viewpoints Industry is available for viewing on regional and national television networks and cable broadcast stations. The producers film in many locations across the U.S.A. and Canada to bring the latest trends and developments in the technology, health, lifestyle and travel industries. Visit the show and its staff on Facebook, tweet it on Twitter and enjoy sample videos on YouTube.