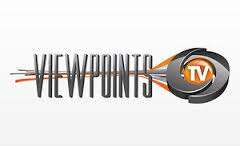 Home energy solutions are affordable and almost anyone can do them.
Coral Springs, FL (PRWEB) April 22, 2014
The producers of Viewpoints Industry TV are proud to announce the launch of a new series, "Energy Saving Solutions". Home energy efficiency can reduce high energy bills, improve comfort, and help to protect the environment. Savings are possible whether building a new home, renovating an existing one, or simply updating some of the home's features. The choices made can have a big impact on a home's energy efficiency. The program will feature handy tips on simple projects from caulking windows to installing low-flow showerheads, and remind viewers about appliances which save energy and protect the environment. It will air later this year on most regional and national cable television networks.
The Viewpoints Industry show combs the nation and the globe to bring viewers fascinating business stories and firsthand insights from entrepreneurs within various industries. The television show is broadcast nationally and regionally on many popular television networks.
It covers a variety of topics which affects people from all walks of life. Viewpoints Industry TV takes an in-depth look into different professions and offers a stunning view of the smaller cities, towns, provinces, and hamlets throughout North America.
The Viewpoints Industry TV show is available for viewing on regional and national television networks and cable broadcast stations. The producers film in many locations across the U.S.A. and Canada to bring the latest trends and developments in the technology, health, lifestyle and travel industries. Visit the show and its staff on Facebook, tweet it on Twitter and enjoy sample videos on YouTube.