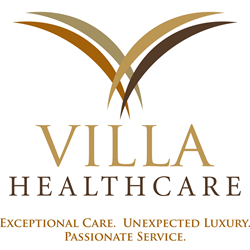 Villa Healthcare will take ownership of the highly reputable Bortz Health Care Facilities in Michigan.
Michigan (PRWEB) June 26, 2015
Quality Meets Quality
One might say this pairing was written in the stars – star ratings, that is. Bortz Health Care has been awarded a Five out of Five Star Quality Rating. Villa Healthcare has likewise received several Five-Star and other remarkable state ratings that nearly double that of the majority of our competitors. This recognition of excellence demonstrates that both companies share a deep commitment to providing the highest standard of care to our guests.
Continuing the Legacy of Bortz Care
Since its founding more than 50 years ago, Bortz Health Care has created a culture of consistently delivering quality and trustworthiness, further supported by an incredibly low staff turnover. Most department heads at Bortz have been on board for 25 to 40 years and are not only dedicated, but also take sincere pride in the care and service they provide to their guests.
Continuing such a strong legacy wouldn't be put into the hands of just "any" company, and we view this acquisition as a tremendous honor and testament to Villa Healthcare ethics and expertise. Villa Healthcare was specifically chosen because our own legacy mirrors the compassionate, dedicated and people-focused approach at the heart of Bortz Health Care. We plan to carry forward the greatness that is Bortz Health Care, and do our very best to make it even greater.
Building on the Past, Planning for the Future
As part of Villa Healthcare's commitment to providing a high level of excellence in post-hospital care, Villa Healthcare places a high priority on offering the most innovative technology and programs. As with every Villa location, we plan to invest both capital and personnel resources necessary to ensure that every guest's recovery will benefit from the latest equipment and formalized programs. Over time, this may also include adding touches of unexpected luxury to further support the Villa trademark of spa- and hotel-inspired interiors and modern amenities that make recovery extraordinarily restful and healing.
Comprehensive Expertise
At Villa Healthcare, every guest's needs are different and offer individualized treatment plans for even the most complex medical cases. Through our specialized clinical expertise, provided by board-certified physicians and licensed therapists, nurses, dieticians and other medical specialists, Villa Healthcare has a proven track record of keeping hospital readmission rates far lower than state and national averages.
Our comprehensive services include:

Short term rehabilitation
Orthopedic care
Pulmonary care
Long-term care
Cardiac care
Stroke recovery care
Wound care
Speech pathology
Physical and occupational therapy
And more
Exceptional Care. Unexpected Luxury. Passionate Service.
These principles comprise the Villa Healthcare mission, and we adhere to them in everything we do. No one likes to be faced with health issues or the prospect of being away from home – we understand. And, we make sure that we not only offer premier physical care to our guests during their stay, but also the personal concierge service, compassion and beautiful environment that promote emotional well-being, too. It's what we call our Suite Recovery™ -- a unique approach to transitional care that results in more successful outcomes.
At every level of Villa Healthcare, we challenge ourselves to be the best and it shows. With decades of experience and a passion for truly making a difference in the lives of our guests, Villa Healthcare has evolved into one of the region's leading providers of post-hospital care. We look forward to caring for the needs of those in the Detroit and Traverse City communities.
For more information about Villa Healthcare or a tour of our new Michigan facilities, please contact Whitney Arado at 847.826.1111.
Welcome to Villa Healthcare's new names and locations:
The Villa at Green Lake Estates
6470 Alden Drive
Orchard Lake, MI 48324
248.363.4121
The Villa at Great Lakes Crossing
22811 W. Seven Mile Road
Detroit, MI 48219
313.534.1440
The Villa at the Park
111 Ford Avenue
Highland Park, MI 48203
313.883.3585
The Villa at City Center
11700 East Ten Mile Road
Warren, MI 48089
586.759.5960
The Villa at Parkridge
28 South Prospect
Ypsilanti, MI 48198
734.483.2220
The Villa at Silverbell Estates
1255 West Silverbell Road
Orion, MI 48359
248.391.0900
The Villa at Traverse Point
2828 Concord
Traverse City, MI 49684
231.941.1200
The Villa at West Branch
445 South Valley
West Branch, MI 48661
989.345.3600
The Villa at the Bay
1500 Spring Street
Petoskey, MI 49770
231.347.5500
The Villa at Rose City
517 West Page Street
Rose City, MI 48654
989.685.2442