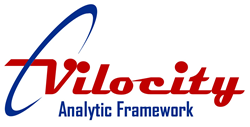 NuWave has already implemented the Vilocity Analytic Framework for one of our clients successfully. Using their existing BI tool and integrating data discovery capabilities added significant value for our customer, says Jim McHugh, VP of Private Sector
McLean, VA (PRWEB) October 28, 2014
After a week of discussing solutions for predictive analytics, business intelligence, data integration, data warehousing and software development, Oracle OpenWorld 2014 has concluded. The event was sold out with over 50,000 attendees representing hundreds of companies and sponsors from numerous fields who deal with different portions of the Oracle product stack. NuWave attended this event as an Oracle Gold Partner at the invitation of Oracle to host an exhibit and speak at a session introducing their Vilocity Analytic Framework, which combines the reporting capability of Oracle Business Intelligence Enterprise Edition (OBIEE) with the power of data discovery via Oracle Endeca Information Discovery (OEID).
Though the attendees came from different backgrounds, OBIEE users shared a need to harness the power of Endeca and vice-versa. Many OBIEE users wanted to investigate their data more closely and challenge existing key performance indicators. Some Endeca users liked specific OBIEE widgets better than Endeca widgets but lacked the ability to harness their data on both platforms. Needless to say, OBIEE and Endeca users were excited to see a live Vilocity Analytic Framework demonstration during NuWave's speaking session and at their exhibit on the exhibition floor. The Vilocity demonstration showed how NuWave has successfully combined both OBIEE and OEID into a single user interface.
"NuWave has successfully implemented the Vilocity Analytic Framework for one of our clients. Combining their existing OBIEE analytics with the power of Endeca's information discovery has added significant value to our customer," says Jim McHugh, VP of Private Sector, who presented the live Vilocity demonstration at the speaking session.
Vilocity enhances the users' experience, eliminates the need for two separate logins, and minimizes the learning curve across both tools by combining OBIEE and Endeca into a consistent application paradigm with a common look and feel, navigation system, and filtering scheme that leverages an existing OBIEE and/or Endeca investment. Users who attended the NuWave speaking presentation or stopped by the NuWave booth were quite pleased to see that NuWave can leverage their technology investments and harness the strengths of both OBIEE and OEID.
For more information on the Vilocity Framework please contact Ryan Legge, VP of Public Sector (rlegge(at)nuwavesolutions(dot)com), Jim McHugh, VP of Private Sector (jmchugh(at)nuwavesolutions(dot)com), or the marketing department (marketing(at)nuwavesolutions(dot)com).
NuWave was happy to be a part of the Oracle OpenWorld 2014 Conference and demonstrate how their Vilocity Analytic Framework can address business intelligence and analytics pain points for a number of customers. NuWave attendees loved having the chance to share their ideas and experiences with so many companies and they plan to exhibit and speak again at Oracle OpenWorld 2015!
About NuWave Solutions
NuWave is an IT services firm specializing in analytics, business intelligence, data integration, data warehousing, development and system integration. NuWave has delivered customer focused solutions in the public, private, and national security sectors for 15 years and understands how to best integrate existing and emerging technologies and develop solutions that continually exceed expectations.
For more information on how NuWave can serve your needs and help you build on your success, please visit our website. Learn about business analytics and intelligence, data integration and warehousing, Oracle BI and Endeca, and Vilocity by checking out the NuWave Blog.