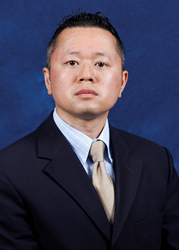 Vincent Cheng has been named to the Lawyers of Color's Second Annual Hot List
Woodbridge, NJ (PRWEB) July 31, 2014
Wilentz, Goldman & Spitzer, a NJ-based law firm, is pleased to announce that Vincent Cheng has been named to the Lawyers of Color's Second Annual Hot List. Lawyers of Color's Second Annual Hot List recognizes early to mid-career minority attorneys working as in-house counsel, government attorneys, and law firm associates and partners. Mr. Cheng is profiled in Lawyers of Color's Hot List 2014 Issue (July 2014) the Eastern Region.
The Eastern Region Hot List 2014 honorees were chosen through a two-pronged process. Nominations from mentors, peers, and colleagues were accepted, in addition, to reviewing and researching bar association publications and legal blogs in order to identify promising candidates. The selection committee also made editorial picks of attorneys who had noteworthy accomplishments, especially those active in legal pipeline initiatives.
Vincent Cheng is an associate with the Mass Tort Litigation Team at Wilentz, Goldman & Spitzer. Mr. Cheng primarily represents injured parties in complex civil litigation cases including personal injury, product liability and asbestos litigation. He also focuses his practice on mass tort litigation, with a concentration on representing asbestos victims who have been harmed by asbestos exposure. Mr. Cheng has obtained justice in state and federal courts for numerous mesothelioma and lung cancer victims of asbestos exposure and their families. Mr. Cheng is a member of the New Jersey Association for Justice (NJAJ), the Middlesex County Bar Association (MCBA), and the Asian Pacific American Lawyers Association of New Jersey (APALA-NJ). In addition, Mr. Cheng serves as a member of the Mass Tort Committee of the National Asian Pacific American Bar Association (NAPABA).
The Wilentz, Goldman & Spitzer Mass Tort Litigation Team obtained a Tier 1 – National 2014 ranking by US News and Best Lawyers World Report 2014, for the fourth consecutive year.
About Wilentz, Goldman & Spitzer P.A.
Founded in 1919 by David T. Wilentz, the New Jersey-based law firm is committed to its clients and the legal profession, and has been at the forefront of numerous landmark cases and precedent-setting decisions. Wilentz has a diverse practice, serving both individuals and businesses with their legal needs. The firm offers legal services throughout the New York Metropolitan area and Pennsylvania with offices in Woodbridge and Eatontown, New Jersey, New York City, and Philadelphia. For more information about Wilentz, Goldman & Spitzer, please visit http://www.wilentz.com.
Wilentz, Goldman & Spitzer is celebrating its 95th anniversary in 2014. It has been a privilege to serve our clients for more than nine decades and we look forward to continued success in the years ahead.