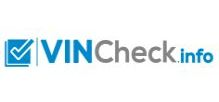 VinCheck.Info's mission is to make comprehensive vehicle history reports available to as many consumers as possible by offering these services for free.
Las Vegas, Nevada (PRWEB) July 30, 2017
VinCheck.Info, a new online vehicle research service, will be officially launched on August 1, 2017 to provide free vehicle history reports as an alternative to paid services from Carfax and its competitors. Both buyers and sellers can easily use the service to check records associated with a vehicle identification number (VIN), such as title records (including mileage), accident records, and potential title brands.
A vehicle history report provides information about a used car's history in key areas relevant to a buyer's purchase decision. Sellers may also offer it to boost their prospective customers' confidence and to prove their commitment to giving full disclosure about a car's history. The key to a car's past is the VIN which identifies a particular car in registration documents, insurance records, sales records, and other transactions within the country. These events leave a paper trail that may indicate issues with the car's value and safety.
Traditional vehicle history services are offering VIN reports for a price ranging from just under $10 to $40 for a single report. Carfax's reports are the most popular, but they are also the most expensive. VinCheck.Info is breaking this traditional paywall around vehicle history by giving away the report with advertisers covering the cost.
Carfax and its competitors declare that they do not have a complete report for every vehicle, which is a limitation acknowledged across the industry as a whole. As vehicle history providers have different sources, the results for a specific car may vary between two or more vendors. Like consumers they serve, vendors can only give as much information as their sources provide.
VinCheck.Info aims to meet the needs of buyers who want to run a VIN check on their own as well as those who want to compare results with data obtained from sellers. Results are based on data compiled from various industry sources, non-profit organizations, and government agencies including the National Motor Vehicle Title Information System (NMVTIS).
VinCheck.Info arrives at an opportune time for consumers. According to Jonathan Banks, vice president of vehicle valuation and analytics at J.D. Power, used vehicle prices decreased for the first time in 2016 since the 2008 recession. J.D. Power forecasted that there will be about 14 million used vehicles 5 years old or less in the market in 2017, which means more car buyers may want to buy used cars as supplies soar and prices decrease. The availability of free vehicle history reports can help reduce the exposure of an increasing number of buyers to risks associated with used cars. VIN cloning, title washing, and odometer fraud are possible scams in used car sales.
VinCheck.Info's mission is to make comprehensive vehicle history reports available to as many consumers as possible by offering these services at no cost. The web-based service believes in empowering consumers to use the latest data delivery technology for protection from fraud and unsafe vehicles, and to help prevent the resale of stolen cars. VinCheck.Info will also provide VIN decoding and plans to offer a license plate lookup tool soon at no cost to consumers. For more information, please visit https://www.vincheck.info/