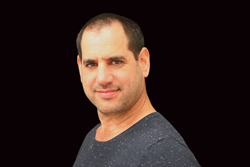 The market is constantly changing at a fast pace & high demands. Viora's R&D keeps up with the global customer's diverse requirements & requests. My focus taking Viora's vision to the next level by creating innovative products & technologies that will compete with the needs & changes of tomorrow
NEW YORK (PRWEB) August 01, 2019
Mr. Ofer Adi joined Viora in 2009 after significant experience in project management, and field team leadership. Mr. Adi has a strong background from the agricultural Tec industry where he developed atomization systems for the industry and high level monitoring and data collection. Mr. Adi holds a Master's Degree in Business Management and Mechatronics Engineering from Ruppin Academic Center which provided a great base for leading projects and integration into the high-tech Israeli industry.
About Viora
Viora is a leading aesthetic solutions brand that constantly strives to grow together with its customers by providing aesthetic technology Fusion® to thousands of aesthetic professionals across the globe, enabling millions of patients an access to a family of aesthetic treatments.
Viora is a customer driven organization that puts its values of high integrity, openness, leadership and quality, in the center of its performance.
With a presence in over 65 countries, Viora's noninvasive products address a wide range of symptoms, treating today's most commonly requested applications for anti-aging, body & facial contouring, cellulite reduction, acne clearance, stretch mark reduction, hair removal, skin lightening and more.
For more information, visit http://www.vioramed.com