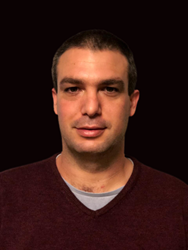 My goal is to enhance company processes and customer service while maintaining inventory levels and product quality. Of greatest importance will be the development of key personnel, working and building upon those with a desire to expand their knowledge and understanding while challenging ourselves
NEW YORK (PRWEB) August 01, 2019
Mr. Shaked Cohen came to Viora during 2017 after much experience in Project Management. Mr. Cohen holds a Master's Degree in business management from the Department of Public Policy and Administration from Ben-Gurion University. This degree has provided a great base knowledge for leading projects at large corporations such as Flextronics (2012-2015) and HighSecLabs (2015-2017). Having a vast understanding of Business Development, Marketing, Sales and R&D, made Mr. Cohen a perfect fit for Viora's Operation management. Thanks to his excellent communication, management skills and capability for working in dynamic environments, Mr. Cohen was promoted to Vice President of Viora's Operation. Mr. Cohen manages Viora's production in its entirety: purchasing and logistics including the operation of its sub-contractors and suppliers, all while meeting the company's budget and quality goals.
About Viora
Viora is a leading aesthetic solutions brand that constantly strives to grow together with its customers by providing aesthetic technology Fusion® to thousands of aesthetic professionals across the globe, enabling millions of patients an access to a family of aesthetic treatments.
Viora is a customer driven organization that puts its values of high integrity, openness, leadership and quality, in the center of its performance.
With a presence in over 65 countries, Viora's noninvasive products address a wide range of symptoms, treating today's most commonly requested applications for anti-aging, body & facial contouring, cellulite reduction, acne clearance, stretch mark reduction, hair removal, skin lightening and more.
For more information, visit http://www.vioramed.com.