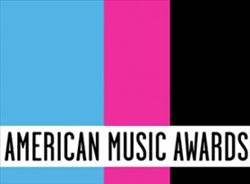 Beverly Hills, CA (PRWEB) September 24, 2013
VIP tickets and red carpet credentials for the 41st American Music Awards (AMAs) are now available from VIP Concierge Inc., a global leader in the luxury entertainment market. For a limited time, members of the general public can choose from multiple ticket packages and access levels in all price ranges. The highly anticipated annual event is taking place at the Nokia Theatre in late November. Company representatives urge music fans to reserve their tickets early because this award show is guaranteed to sell out.
The American Music Awards were created by Dick Clark in 1973, and they have grown to become one of the best and most beloved music award shows. Clark envisioned a popular alternative to the GRAMMY® Awards that used a combination of industry and fan votes. That's why winners and nominees are determined based on a combination of sales, airplay, social media activity and video metrics. This voting method makes the AMAs one of the most popular music awards shows among fans.
Dick Clark's influence and "American Bandstand" experience are still evident in the event, which is famous for its world-class performances. The lineup for the AMAs typically includes over a dozen performances from chart-topping stars and greats like Stevie Wonder. Director of Concierge Services Melanie Massey said, "The AMAs are definitely the ideal event for music lovers. This award show has a great energetic atmosphere with over-the-top performances that make the ceremony really appealing to the audience." She added "It's more accessible than some of the other award shows. I think that appeals to a lot of our clients who want something that the whole family can enjoy."
To make this event accessible to the general public, VIP Concierge is offering 2013 American Music Awards tickets at several price ranges. As with many award shows and celebrity events, customers will have the option to purchase premium ticket packages that also include red carpet credentials and after-party passes. Budget-friendly tickets in the first three rows of the mezzanine are available along with premium loge seats, floor-level seats and VIP seats in the first 10 rows of the orchestra section. Nominees and performers won't be released until October for this late November event, so most fans purchase tickets and make travel arrangements before the announcements.
The AMAs consistently attract the biggest performers and celebrity entertainers. It's a great opportunity for serious music fans to see all of their favorite acts on one stage. The lineup is guaranteed to be great, and hundreds of stars show up to walk down the red carpet. For over 40 years, the American Music Awards have celebrated the best performers and musicians in every genre. To purchase AMA tickets or learn more about attending award shows and red carpet events, visit http://www.Thevipconcierge.com.
About VIP Concierge
VIP Concierge Inc. is the nation's premier provider of award show tickets and luxury experiences. The company has access to the world's most exclusive movie premieres, celebrity parties and red carpet events. VIP Concierge Award Show Tickets, TV show tickets, television show set visits and ultra-exclusive sports and adventure activities are also available. VIP Concierge offers luxury entertainment tickets to the public and exclusive VIP services to subscribing members and corporate clients.
Contact:
Melanie Massey, Director of Concierge Services
events(at)thevipconcierge(dot)com
9107 Wilshire Blvd, Suite 450
Beverly Hills, CA
866-847-4382, ext 5
http://www.TheVIPConcierge.com