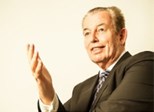 The Pivot to the East is much talked about but there is a gap when it comes to the 'how.'
London (PRWEB UK) 28 November 2013
With the tagline 'Asia Century Right Now, Right Here', the VIP Days will provide easily accessible online consulting that conveys all the necessary information, know-how and takeaways for companies, business owners and entrepreneurs to rapidly address the challenges of their target Asian market (s).
'There is an enormous gap between good intentions and action in many Western countries, from core Europe to the UK and the US, in regard to gearing up for the Asian Century," says Price. "The Pivot to the East is much talked about and many people offer reasons for the 'why' and sometimes the 'what' of exporting, trading, launching and developing business in Asia. But there is a gap when it comes to the 'how'."
The VIP Consulting Days are aimed at closing that gap with rapidly assimilated, interactive courses that can be easily followed online. SMEs, business owners and entrepreneurs are encouraged to create a system for building profitable partnerships and gaining competitive advantage in any Asian market they choose.
'VIP Days are ideal for businesses that are considering expanding to China, Japan and South Korea, or the 10 countries of ASEAN, as well as those already operating in these markets but still under-performing or hesitant about cross border-expansion."
By providing a methodology that combines intensive market knowledge and insights into what drives consumer behaviour, David Clive Price has designed these unique VIP Days to answer a growing need for actionable, specific courses on how to increase sales and profits and become an effective player in Asia markets.
ABOUT DAVID CLIVE PRICE
With 25 years' experience of Asia business, David Clive Price helps companies, SMEs and entrepreneurs to expand in Asian markets. His International Business Passport consulting packages and bestselling Master Key Series offer proven strategies for building profitable partnerships and gaining competitive advantage.
Media Contact Info
David Clive Price
david(at)davidcliveprice(dot)com
Location: London, UK