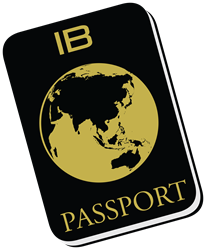 There are many Chinese markets. That's not usually understood in the West.
London, UK (PRWEB UK) 17 December 2013
VIP Intensive Days and Half-Days are targeted at a growing demand for rapid, easily assimilated action plans for doing business in China, particularly from less experienced or beginner SMEs, entrepreneurs, e-business and technology start-ups. However, they can be tailored for any level of China expertise, any sector or industry, and any market or region within China.
"There are many China markets," says Price. "That's not usually understood in the West. China is growing at an unprecedented but unequal rate across its first, second and third tier cities, and there's a big difference between the coastal cities, the interior provinces and the far western regions. Differences in relative wealth, traditions, culture, mindset and openness to foreign goods and companies."
VIP Virtual Intensive Days are tailored specifically for UK and US companies that see opportunities in the growing Chinese demand for healthcare, education, law, sustainable urban planning, technology, R&D and financial services. They provide a '90 Days Personalized International Business Passport Plan' for forging essential business partnerships, grasping the basics of Chinese business culture and etiquette, managing expectations and building successful networks.
"Without going deeply into the basics of how Chinese business operates in different segments, cities and regions," adds Price. "UK and Western companies cannot hope to achieve a sustainable business in China. Some very large Western multinationals have discovered that, as I discuss in my forthcoming book The Master Key to China."
ABOUT DAVID CLIVE PRICE
With 25 years' experience of Asia business, David Clive Price helps companies, SMEs and entrepreneurs to expand in Asian markets. His International Business Passport consulting packages and bestselling Master Key Series offer proven strategies for building profitable partnerships and gaining competitive advantage.
Media Contact Info
David Clive Price
david(at)davidcliveprice(dot)com
Location: London, UK