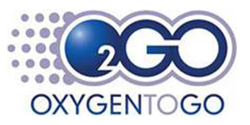 Making travel easy, safe and cost effective for medical oxygen dependent passengers has been our goal. Our services provide peace of mind for each passenger, knowing they have the proper equipment under their control during their entire trip plus the 24-7 support from licensed respiratory therapists
JACKSON, Wyo. (PRWEB) October 30, 2019
OxygenToGo, LLC, a Wyoming-based provider of portable oxygen concentrators and services for oxygen-dependent travelers, announced today its partnership with Virgin Atlantic. OxygenToGo will now provide portable oxygen concentrators for Virgin Atlantic passengers requiring medical oxygen onboard flights, plus pre-board screening services to ensure passengers have the proper equipment, batteries and medical clearance.
Expanding Global Services: New Office in the U.K.
To better serve customers in the United Kingdom and Europe, OxygenToGo has opened an office near Heathrow Airport in London. Now, OxygenToGo can more efficiently provide oxygen equipment and services to passengers on any airline, not only in Western Europe but worldwide.
"For more than 12 years, we've been the exclusive provider of portable oxygen concentrators and related services to Delta Air Lines. We are excited to provide our services to Virgin Atlantic and expand our locations with the new office near Heathrow," said Dr. Brent Blue, medical director, OxygenToGo. "Making travel easy, safe and cost effective for medical oxygen dependent passengers has been our goal. Our services provide peace of mind for each passenger, knowing they have the proper equipment under their control during their entire trip plus the 24-7 support from licensed respiratory therapists."
From cruise shops, trains, airplanes and buses, OxygenToGo clients can travel with ease. Portable oxygen concentrators are shipped directly to the client's home prior to travel and backed by world-class customer service from licensed medical professionals.
About OxygenToGo®
OxygenToGo is the world leader in travel oxygen services with offices in Jackson, Wyo., Salt Lake City, Utah, Atlanta, Ga., and London, U.K. Whether for six days or six months, OxygenToGo makes the rental process easy. OxygenToGo offers portable oxygen concentrator models available to fit just about every need from COPD to severe asthma flare-ups. Rental includes 24-hour, seven-days-a-week access to respiratory therapists and board-certified physicians. Oxygen-dependent travelers can call OxygenToGo toll free at +44 800 3689651 in the United Kingdom and at +1 866-476-7869 in the United States.
# # #