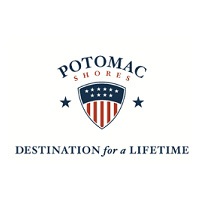 Potomac Shores holds events throughout the year and we always have a great time meeting our residents and guests who have never seen this stunning new community
Prince William County, VA (PRWEB) September 25, 2014
The Potomac Shores community will hold its first annual Fall Festival on Saturday, October 18, from 11 a.m. until 3 p.m. The event will be located at the community's riverbluff, offering sweeping views of the Potomac River. Organizers hope to attract local residents and families seeking new homes in the Northern Virginia area.
The free event will feature food specials, live music, games and prizes, and an array of fun activities for children and adults. A petting zoo will be setup for children to interact with farm animals. A Halloween costume contest and a pie eating contest will also offer prizes.
"Potomac Shores holds events throughout the year and we always have a great time meeting our residents and guests who have never seen this stunning new community," said David Soyka, SunCal Senior Vice President for Public Affairs. "We know this will be a popular event and we look forward to enjoying a day of community tours, music and food with everyone," said Soyka.
Developed by SunCal, Potomac Shores is a master-planned community that has been billed as the region's premier resort-living destination. The project's centerpiece, a Jack Nicklaus Signature Golf Course, opened to the public over the summer, and future plans for the community include a Virginia Railway Express commuter station, a resort hotel, a marina, a town center, new public schools and parks.
With the recent groundbreaking on a new Virginia Railway Express at the site, and I-95 HOV Hot Lane completion expected in the near future, the transit-oriented community has been billed as a "unique alternative" for commuters interested in homes for sale in Alexandria and Arlington, Va.
About Potomac Shores:
Potomac Shores is the region's first luxury resort master-planned community. It is situated on 1,920 acres and features nearly two miles of shoreline, a traditional Virginia Tidewater design and a newly opened Jack Nicklaus Signature Golf Course. The transit-oriented community will offer a town center, a planned marina and waterfront village, future on-site Virginia Railway Express station, corporate campus, private 10,000-square-foot recreation center, two public schools, more than a dozen sports fields and courts, walkable neighborhoods, over 3,800 residences and 10 miles of trails. For more information about Potomac Shores, visit http://www.potomacshores.com, or call 855-808-6051.
About SunCal:
SunCal acquires, entitles and develops major residential properties and commercial developments. The company creates distinctive communities that emphasize quality of life, environmental sensitivity and recreational opportunities. SunCal is one of the largest real estate development companies in the U.S. that specializes in large-scale, mixed-use master-planned communities, and has offices in Irvine, Calif.; Northern California; New York City; Washington, D.C.; Las Vegas; Denver; Austin, Texas; Savannah, Ga.; and Melbourne, Fla. For more information, visit http://www.suncal.com.