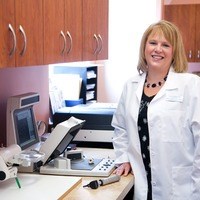 Norfolk, VA (PRWEB) December 31, 2013
Both doctor-prescribed and over-the-counter (OTC) drugs can be ototoxic. The American Speech-Language-Hearing Association (ASLHA) advises that there are more than 200 medications known to be ototoxic, many of which are commonly used. To draw attention to this issue and teach the consumer about the most common oxotoxic drugs, the Audiologists at Virginia Hearing Consultants in Norfolk have published a summary of drugs and medications known to impact hearing ability online at Beware of Ear Damage from these Well-known Medications and Drugs. The report emphasizes four families of medications.
NSAIDs – Nonsteroidal anti-inflammatory drugs, often abbreviated NSAIDs, can lead to temporary ringing in the ears and hearing loss in large quantities
Salicylates – Commonplace pain relievers such as aspirin or aspirin-containing medications contain Salicylates. Hearing loss and tinnitus can be a result of high daily doses of medicines containing salicylates.
Chemotherapy Drugs – Permanent ear damage has been noted in many cancer treatment medications, such as bleomycin, carboplatin, cyclophosphamide and cisplatin.
Aminoglycoside Antibiotics – Aminoglycoside antibiotics are used in the treatment of bacterial infections; problems arise when these medications produce free radicals, which do damage to the inner ear.
Any person suffering hearing problems in Norfolk is encouraged to consult with the hearing health care professionals at Virginia Hearing Consultants. Drugs are just one of a large number of contributors to hearing difficulties. A comprehensive hearing test and physical exam of the ear and ear canal is necessary to pinpoint the precise root cause of each person's hearing loss.