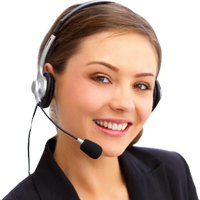 This investment provides us with a unique opportunity
(PRWEB) November 27, 2015
Conversational LLC, a virtual receptionist and virtual assistant service provider has secured an investment of $250,000 from Server Sitters LLC. The investment will be used over the next 12 months to fund Conversational's growth.
"This investment provides us with a unique opportunity," said Tanya Lamont, CEO of Conversational. "We will be able to expand in line with our growth and achieve our goals for 2016. Our team is very excited about recent growth and becoming a larger player in the answering service and virtual assistant industry."
The capital will be used to invest heavily in hardware, telephony, and increased power redundancy. With the ability to add more equipment, Conversational plans to expand its team of professional receptionists and virtual assistants in their existing office to close out 2015 along with an expansion in early 2016.
The early 2016 expansion will use the funding for a new 4,000 square foot facility that will host up to 50 receptionist seats. This new office will give the company the ability to provide more receptionist and assistants for their fast-growing client base.
"An investment of this size isn't easy to secure," noted Stephanie Schoolfield, CCO of Conversational. "This new funding along with the strategic business partnership with Server Sitters will position us for a great start to the New Year."
About Server Sitters
Server Sitters is a technical support service which provides help desk, telephone and live chat support solutions for web hosting companies. The company is based out of Charlottetown, Prince Edward Island, Canada and Fredericksburg, Virginia, USA. They provide only North American outsourced support solutions. They also provide server monitoring and management. For more information about Server Sitters, visit http://serversitters.com.
About Conversational
Conversational provides both virtual receptionist and virtual assistants for small to medium-sized businesses. They work closely with entrepreneurs to save them time while ensuring they never miss a call. Conversational has offices located in both Canada and the United States.
For more information about Conversational, visit https://www.conversational.com or contact:
Conversational LLC
(855) 933-3826
pr(at)conversational.com