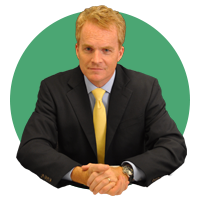 The most potent sales skills solution ever created
Columbia, MD (PRWEB) October 21, 2014
The state of training today is in flux, due to a fast-growing body of research documenting how so-called "serious games" can help people learn. "There is a clear theoretical basis and laboratory-based evidence" that such programs can have real training effects, writes Paul Howard-Jones of the University of Bristol. These experiences activate the reward centers in our brain, which "appears to have a direct effect on the rate at which we learn," in addition to motivating users to stay engaged with training longer than traditional methods.
Many industries have been able to capitalize on this new understanding of the neuroscience of learning by creating engaging virtual programs to help users build skills. Until recently, however, the complex, high-stakes social skills involved in sales were too difficult to capture realistically in a game-like format.
To fill this gap, SIMmersion™ is pleased to announce a partnership with Blueline Simulations to distribute its serious game Supportive Selling with Dan Williams. By drawing on a dozen years of simulation experience and the engaging elements of modern games, SIMmersion™ has created a realistic conversation with a simulated buyer that users will want to play again and again to build skills. Blueline Simulations' expertise at delivering custom training solutions to the world's top companies makes them well-positioned to introduce this next-generation technology to the marketplace.
"Blueline is a key partner for us," says Dale Olsen, PhD, President of SIMmersion™. "Together, we'll be able to introduce technology to the sales training world in a way that just wasn't possible in years past."
In the system, users explore interactive learning materials to build knowledge of the research-based Supportive Selling sales model, which includes strategies for how to structure a sales call and specific Tools for Selling to use moment-to-moment. Users then put those skills into practice in simulated sales calls with Dan Williams, a realistic buyer whose needs and personality change with every play.
Dan is powered by PeopleSim™, a state-of-the-art conversation engine that gives him realistic, dynamic emotional reactions driven by the user's choices. Users learn during the simulation by watching Dan's response to their approach and getting detailed feedback from an on-screen coach. A comprehensive after-action review gives constructive criticism and a detailed score, with suggestions on how to improve for next time.
The ability to blend gaming and training won SIMmersion™ company honors in the International Serious Games Showcase and Challenge. That experience is brought to bear in Supportive Selling with Dan Williams, as users' reward pathways are activated throughout the system by a range of elements:

Dan's warmth and enthusiasm when the conversation is going well
The on-screen coach's nonverbal encouragement
Achievements awarded for successes large and small during the conversation
Numeric scores so users can beat their personal best
Simulated commission in dollars which users rack up after successful conversations
A global leaderboard of commission, so users can see how they stack up against other Supportive Selling users
"The combination of the Supportive Selling sales model and the PeopleSIM sales simulator represent the most potent sales skills solution ever created," says David Milliken, Managing Partner of Blueline Simulations.
By combining the best-researched sales techniques with the latest neuroscience on how gaming can help users learn, Supportive Selling with Dan Williams is an innovative course that SIMmersion™ and Blueline are proud to introduce to the field of sales training.
About Blueline Simulations
The mission of Blueline's talent management specialists is to excite, engage and transform employees utilizing the world's most innovative and effective training solutions... one client at a time.
Blueline works with customers in a true spirit of collaboration to create custom training solutions that are tailored to their unique needs. With rapid prototyping and global implementation capabilities, the result is a learning solution that delivers against customers' objectives. On budget and on time. Every time.
Learn more at http://www.bluelinesims.com or call 813-269-7467, x212
About SIMmersion™
SIMmersion's mission is to train communication skills faster and more effectively by combining the world's most realistic simulated experiences with highly interactive training content and extensive user feedback. For more information, visit http://www.supportiveselling.com or contact SIMmersion™ online or call 443-283-2555.