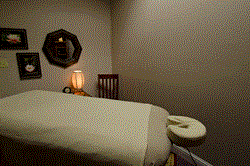 Visalia, California (PRWEB) January 25, 2014
This Valentine's Day, the premier Salon and Spa is proud to announce that they will be offering a full one-hour relaxing full body massage in their private couples massage room. During this relaxing visit, customers will be pampered with champagne and chocolate covered strawberries. To transfer customer's stressful moods, relaxing subtle music will be played in the background.
Owner, Cathy Reilly told us, "Valentine's Day is such an exciting holiday. There is enough stress during the day, and by us allowing our customers that chance to make a couple enjoy some time to themselves in an environment that is comforting and relaxing, is very rewarding."
This special offering from Sensia Salon and Spa is being offered at a discounted price of $125 (Regular price: $145).
For contact information, you can visit Sensia Salon and Spa online at http://www.sensiaskincare.com. You can also call the Salon direct at 559-741-0983 and ask for Cathy Reilly Licensed Esthetician or text to 559-936-9237 for your next appointment. Gift certificates are available and we also offer packages of three and six at a discount.
Press release was made available by Green eSolutions a local internet marketing company.