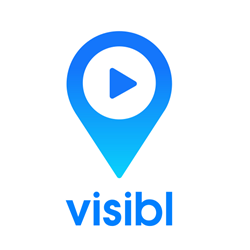 Bringing together SpotX's premium inventory and Visibl's users of small and mid-sized businesses is a huge step toward democratizing video media," said Visibl founder Alex Bogusky.
Boulder, CO (PRWEB) November 24, 2015
Visibl has teamed with video inventory-management platform SpotX to offer smaller businesses premium placements with key publishers within the SpotX portfolio. The deal went live today. In addition, Visibl has announced it is expanding its self-serve programmatic platform to agencies and businesses around the globe.
Visibl, which launched in the United States last month, aims to democratize programmatic ad buying for the little guy: It gives small- and medium-sized businesses (SMBs) the same access that megabrands have to target audiences at major sites for as little as $50.
"Bringing together SpotX's premium inventory and Visibl's users of small and mid-sized businesses is a huge step toward democratizing video media," said Visibl founder Alex Bogusky.
The SpotX deal marks a significant milestone in the democratization of programmatic advertising, enabling Visibl to deliver premium ad placements to clients. Through this custom inventory, SMBs will have access to ad-placement opportunities that have not existed outside the media-agency-buying model.
Programmatic is not as daunting as it may seem to SMBs, according to Mike Shehan, CEO and Co-Founder of SpotX. "Setting up to take advantage of the efficiencies of programmatic poses an initial learning curve, but one that is easily overcome," Shehan said.
Access to video ad placements across multiple publishers can be provided in automated marketplaces that package inventory around audience or content categories, demographics or even performance-based goals like engagement or viewability. This simplifies the buy for advertisers while giving them transparency into where the ads appear.
In other news, beginning today, Visibl will expand its programmatic video ad services to businesses in the EU, Scandinavia, South Africa, Canada, Mexico, Australia and New Zealand. Supported countries include Austria, Belgium, Bulgaria, Croatia, Republic of Cyprus, Czech Republic, Denmark, Estonia, Finland, France, Germany, Greece, Hungary, Ireland, Italy, Latvia, Lithuania, Luxembourg, Malta, Netherlands, Norway, Poland, Portugal, Romania, Slovakia, Slovenia, Spain, Sweden and the United Kingdom.
American companies are projected to spend $3.84 billion on programmatic video by 2016.
About Visibl
Visibl is a breakthrough video-marketing platform that democratizes programmatic. For the first time, anyone can launch a video ad campaign that reaches target audiences across the biggest sites on the web. We pair the same enterprise tech that powers large advertisers with the ease of launching a Facebook campaign. In just 3 steps, you can target your ideal customer anywhere they are online. Visibl technology gives users access to 99% of worldwide programmatic audiences across all major ad-networks on desktop, mobile, and connected devices. Visibl was founded by Alex Bogusky, Aquiles La Grave and Kelly Dotseth and is based in Boulder, CO. For more information follow @getvisibl or visit us at http://www.getvisibl.com
About SpotX
SpotX is a video inventory-management platform for premium publishers and broadcasters, helping them manage all of their demand sources from one place and monetize content across all screens. The SpotX platform offers publishers unprecedented transparency and insight, creating a safe and controlled environment that allows them to connect with advertisers and achieve the highest revenue possible. Premium publishers and mobile app developers trust SpotX as the independent solution that helps them better understand the buying behavior of today's leading brands and maximize inventory yield across private marketplace, programmatic direct- and open-marketplace deals. SpotX's ad serving, leading programmatic technology and open and extensible architecture help simplify the complex digital video ecosystem for global publishers. Headquartered in Denver, Colorado, SpotX also has offices in New York, San Francisco, London, Sydney, Amsterdam, Hamburg, Belfast and Singapore. In July 2014, leading European entertainment network RTL Group acquired a 65% stake in SpotX, which was founded by CEO Mike Shehan and CFO and COO Steven Swoboda in 2007. For updates, please follow SpotX @SpotXchange or visit http://www.spotxchange.com.
Contacts
Aquiles La Grave
aquiles(at)visibl(dot)io
303.888.9956
SpotX
Chris Byrne
cbyrne(at)spotxchange(dot)com
646.683.9184