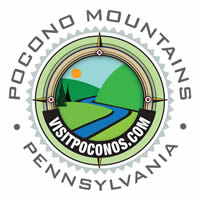 "We are excited to present this new website to grow the Pocono economy, while promoting the great activities and events." explains Good.
Honesdale, PA (PRWEB) July 09, 2014
A new Pocono Mountains' web site, http://www.VisitPoconos.com, has been launched by M3 Internet Marketing of Honesdale. PA. The new tourism website is owned and operated by M3 Internet Marketing, LLC. and serves tourists and residents with an online guide of activities, attractions, lodging and events in the Pocono region.
"We wanted to create an easily accessible, easily navigated web site for the Poconos that would serve both the local community as well as tourists," says David Good, president of M3 Internet Marketing, creator of VisitPoconos.com.
"The new VisitPoconos.com was created to encompass the essence of the Pocono Mountains and the breadth of activities available, including recreation, lodging, entertainment, dining and retail," adds Good.
The greater Pocono area is a premier tourist destination for visitors from around the world and VisitPoconos.com is a comprehensive resource for the Pocono region.
Not only is this new web site for the local community to endorse their events, dining, and other interests, but also for visitors and vacationers coming to the Poconos, it is a place to find what is happening in the area.
For instance, VisitPoconos.com features an Attractions Page that enhances the Pocono community by highlighting local businesses and events.
"We are excited to present this new web site to highlight the Pocono region as a noted destination," explains Good.
If your business would like to be listed on VisitPoconos.com, contact David Good at 570-470-8013 or email David Good at David(at)VisitPoconos(dot)com.
M3 Internet Marketing, LLC. owns and operates VisitPoconos.com. M3 Internet Marketing helps businesses meet their online marketing goals through Search Engine Marketing, Search Engine Optimization and Pay per Click (PPC). M3 Internet Marketing works with clients and search engines to deliver as much qualified traffic as feasible to a client's web site.
VisitPoconos.com is located at 805 Main Street, Honesdale, PA 18431. For more information about M3 Internet Marketing call 570-470-8013 or visit http://www.M3InternetMarketing.com.