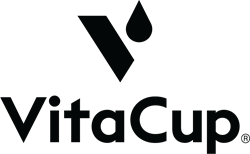 Living healthfully is an important focus for consumers today, and by reimagining the morning cup of coffee, tea or espresso, VitaCup is making it easier than ever for people to get the vitamins they need to support their health and well-being goals
SAN DIEGO (PRWEB) July 30, 2019
VitaCup, a leading brand of premium vitamin and superfood-infused coffees and teas, is making a significant impact in the Natural Retail Channel, according a new report from SPINS®, the leading provider of retail consumer insights, analytics, and consulting for the natural, organic, and specialty products industries. The report cited the Top 25 Coffee Pods covering a 12-week timeframe ending June 16, 2019.
Sourcing from natural channel retailers across the U.S., SPINS reported that VitaCup, which launched February 2019 in the natural space, had four products that ranked among the Top 25. Three products ranked within the Top 10, with Genius Blend 10 Ct. Coffee Pods landing #1, Beauty Blend 10 Ct. Coffee Pods ranking at #7, and Slim Blend 10 Ct. Coffee Pods ranking at #10. VitaCup's Probiotic Blend 10 Ct. Coffee Pods ranked at #25. The Genius Blend 10 Ct. Coffee Pods were the #1 item in both total units and total dollars, capturing 5.6% category share.
Other data from the report yielded that VitaCup was the #1 contributor of new dollar sales ($157,036) in the coffee pods category and has a 12.8% share, and that the total coffee pod category grew by 16.5% ($173,860) in total dollars year-over-year, with VitaCup representing 90% of that growth.
"Living healthfully is an important focus for consumers today, and by reimagining the morning cup of coffee, tea or espresso, VitaCup is making it easier than ever for people to get the vitamins they need to support their health and well-being goals," said Brandon Fishman, VitaCup Founder and CEO. "This SPINS update validates that VitaCup products are truly resonating with consumers."
VitaCup beverages are infused with powerhouse essential daily vitamins such as B1, B5, B6, B9 (folic acid), B12, D3, plus antioxidants, specially-selected superfoods, and spices to help support specific health and wellness goals ranging from focus and energy, to gut health and immunity, to beautiful nails, hair, and skin. VitaCup was founded in 2017 by Brandon Fishman after learning he was deficient in Vitamins D, B1, and B12.
VitaCup products are available at http://www.vitacup.com and on-shelf at natural retailers including Wegmans (NE), Sprouts (W), Rite Aid, and Shaws, as well as select Walmart Stores, Giant Carlisle, Safeway, and other retailers. Sprouts has chosen to feature VitaCup during July and August 2019 in every store, where consumers can find VitaCup shippers in their coffee aisles.
# # #
About VitaCup
Reimagining the daily ritual of coffee or tea, VitaCup offers a range of vitamin-infused coffees and teas for a deliciously "better brew" that's bold, fresh, and functional. The line infuses gourmet coffees and teas with a signature blend of premium-quality vitamins and antioxidants all specially-selected to support a range of health and well-being benefits, while brewing rich flavors and unique blends. VitaCup is available in 100% recyclable, BPA-free single-serve cups, compatible with most single-cup machines, as well as ground coffee bags, tea bags, and other coffee and tea delivery methods. Founded by Brandon and Sydney Fishman, VitaCup is based in San Diego and maintains distribution through its website and in retailers across the U.S. For more information, visit http://www.vitacup.com. Follow VitaCup on Facebook, Instagram, Twitter, and YouTube.