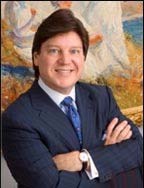 Houston, TX (PRWEB) January 03, 2014
Dr. Paul Vitenas, Top Doctor of Houston, recently gained even further good repute as an outstanding physician when Angie's List honored him with their 2013 Super Service Award.
Angie's List is a website dedicated to crowd-sourced reviews of local businesses, including those that provide healthcare, home and yard services, and auto services, among others. The Angie's List Super Service Award is an honor extended to service and health providers whose superior service is demonstrated through their ratings and reviews on Angie's List over the course of a year. A minimum of an "A" rating must be maintained in the areas of overall grade, which averages all of the received reviews; recent grade, which is the average review over the past three years; and the review period grade, which averages the reviews given during the review period of November 1st (previous year) to October 31st (year of award). Awards are given out to individuals and businesses across the country in cities that meet a minimum size requirement and in which Angie's List has been established for over one year, to ensure the integrity of the award. Only the top 5% of qualifying businesses per category of a market receive the accolade, and they must undergo a background check.
As a result of winning the award, service and health providers with the distinction are visible to Angie's List members as offering the best services and benefit from increased traffic to their profiles. Super Service Award winners also receive an award certificate to proudly display in their office, letting patients and customers know they have come to the right place. Dr. Vitenas is flattered to have been recognized for his impeccable treatment of patients, which further exemplifies his standing as one of the most skilled and compassionate physicians in Houston, as well as being one of the nation's leading plastic surgeons. Since Angie's List reviews are based on the experiences of real people who have dealt with Dr. Vitenas themselves, the award is particularly special.
Dr. Paul Vitenas, Jr. is a Board Certified Plastic Surgeon with over 20 years of experience in cosmetic surgery. He is highly sought after for his extensive skill and his reputation as being a kindhearted and empathetic individual. He is the founder of Vitenas Cosmetic Surgery and has dedicated his career to the aesthetic improvement of the faces and bodies of men and women who come to him with a wide variety of concerns. He is a graduate of New Orleans' Tulane University Medical School and went on to complete a craniofacial and cosmetic surgery fellowship in Paris, France, at Necker Hospital.
Vitenas Cosmetic Surgery was founded in 1990. Specialties regularly performed on patients of the practice include facelift, breast augmentation, body lift, liposuction, and tummy tuck. In order to achieve the best results, Dr. Vitenas focuses on building a relationship of trust with his patients and helps them to understand what realistic expectations are possible. Using state-of-the-art technology and time-tested techniques, science and art are blended together at Vitenas Cosmetic Surgery to deliver outstanding results. Learn more about Dr. Vitenas and other awards he has received in recognition of his surgical abilities at http://www.drvitenas.com.