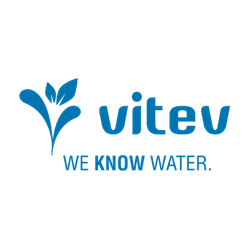 Toronto, Ontario (PRWEB) July 18, 2017
Public interest in healthy water options such as water filtration and alkaline water, are at an all-time high, and continues to increase. Whether seeking protection from lead, chloramine, pharmaceuticals, one of the hundreds of toxins in the water system, or simply wanting to learn more about the benefits offered by improved water alkalinity, Vitev is equipped to help!
With the launch of Vitev's Water Learning Center there is now a comprehensive resource of unbiased information, facts, and data on topics ranging from the difference between pH and alkalinity, to lead impurities, and the effect of various filtrations methods.
"We started Vitev because we didn't like the behavior of the alkaline water industry, but we saw, and personally experienced, the positive effects of healthy drinking water for consumers. Disingenuous marketing efforts, poor science, overpriced products, and frustrated customers were all problems we wanted to fix. After 7 years, we have made a major impact on the industry, but the misinformation created by biased voices in the market still persists" says Vitev President, Gabe Hunninghake.
Sales of alkaline water are at all time highs, with new brands frequently hitting the market, typically with celebrity endorsement to further their marketing power. Bottled water is now the highest selling drink in the beverage industry, surpassing soda for the first time, as consumers migrate towards healthier options, and water they consider safe.
When asked what prompted the launch of the Water Learning Center, Vitev President, Gabe Hunninghake states "we've learned that the most important variable in creating healthy alkaline and antioxidant water, the foundation of the process, has been largely ignored by the industry. Manufacturers and their marketers focus on the bells and whistles of their ionizers, and don't look at the importance of basic filtration. In addition to the abundance of misinformation, there are many communities currently facing water emergencies such as toxic lead levels, and we felt it was time to provide a more comprehensive resource for consumers that addresses all aspects of water."
The Water Learning Center is dedicated to providing consumers the information they seek about healthy drinking water, and will continue to expand on informational resources driven by industry trends, innovations, and consumer questions.
More About Vitev:
Founded in 2010, Vitev knows water! Vitev is built on knowledge and expertise, founded on a technical understanding of water, in contrast to competitors who largely focus on marketing and sales. From innovation and development, to manufacturing, Vitev is hands-on throughout the process, and truly understands the nuances of filtration systems in producing healthy alkaline and antioxidant water.
Water is a basic human need, and access to healthy drinking water should not be tainted with misinformation, marketing ploys, and an exuberant price tag. Vitev water is an affordable option for consumers, and offers various types of drinking water filtration systems, portable options, and water testing kits. Vitev has been a leader in naturally created alkaline water since 2010, and was the first company to introduce mineral-based alkaline water filtration systems in the US.
More importantly, in addition to being innovative, transparent, and affordable, Vitev is dedicated to consumer education, providing easy access to information and experts, and continues to raise awareness about community water quality, impurities, toxins, and the importance of access to healthy drinking water.