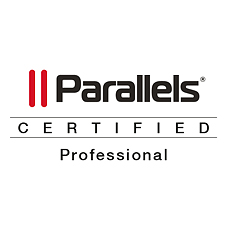 Parallels Cloud Server is now at the foundation of all that we do, so having obtained PCS Certification is very important for the opporation and growth of ViUX Hosting. - J.T. Smith, ViUX Systems
Raleigh, North Carolina (PRWEB) April 02, 2014
Team members at ViUX Systems, a privately held provider of Managed Cloud Hosting based in North Carolina, has achieved the status of Parallels Certified Professional for Parallels Cloud Server (PCS) & Cloud Storage.
Parallels Cloud Server Certification for ViUX Systems comes by way of ViUX® owner, Jonathan Smith, and other ViUX team members having completed resent Parallels Certification Training and passing the PCS Certification Exam.
Parallels Cloud Server Certification Training took place both online and at hands-on labs conducted at the Parallels Summit 2014 in February in New Orleans. At this same event ViUX Systems was named Parallels Partner of the Year for the Americas Region - so ViUX has certainly demonstrated expertise in Parallels Software Systems, which they began using in 2006.
Jonathan Smith of ViUX Systems gave a brief presentation at the Parallels Summit 2014 related to their Q2-2013 deployment of Parallels Cloud Server using new Dell Cloud-Series (C6220) Servers, which is now the foundation of their entire Cloud Hosting System.
"ViUX has made a commitment to Parallels Cloud Server as their sole Server Virtualization System, and have now demonstrated their knowledge and expertise by becoming a Certified Provider of PCS based Cloud Hosting," said John Zanni, Chief Marketing Officer, Parallels.
Parallels Cloud Server Certification is important for ViUX as they have shown innovation in their deployment of PCS by running Cloud VPS as Containers INSIDE Hypervisors to get Windows VPS Containers onto PCS Cloud Storage (which is not otherwise supported), resulting in high-performance / fault-tolerant Linux and Windows Virtual Servers as either Containers or Hypervisors (Virtual Machines).
About ViUX
ViUX Systems, Inc. is a privately held North Carolina Corporation established in 2003 with the mission to provide individuals and businesses of all types and sizes with the Web / Internet Technology and Software Solutions required to offer their products and services to the world... with Vision, Understanding, & eXperience in Web Services.