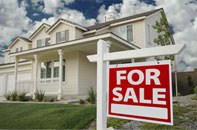 Pukekohe, New Zealand (PRWEB UK) 28 October 2013
Amid the rumours that the Kiwi home ownership dream is disappearing, Online Asset Partners, New Zealand's premier online advertising company make a stand by closing a deal with Viventium Home Loans, a company that specializes in providing friendly, fast and effective advice on home loans and mortgage insurance.
Viventium Home Loans, a company that provides home loans and mortgage insurance services is working with Online Asset Partners, New Zealand's top online advertising company, to push their site further in New Zealand's real estate industry. With recent rules and restrictions implemented by the central bank last October and banks now rejecting applications that were previously approved, getting a home loan in New Zealand is harder than ever. The new rules state that no more than 10% of new home loans can be given to borrowers with down payments of less than 20%, restricting the number of high loan-to-value ratio mortgages that banks can lend. Considering how hard it is to swing a mortgage in New Zealand, lending companies will be clambering to be on the top of the real estate market in order to get ahead.
The partnership between Viventium and Online Asset Partners aims to boost the website's visibility through improved online traffic, social media relevance and customer service response and engagement. They aim to assist Viventium with their online marketing needs, working to promote effective branding and formulating strategies to build new online connections in order to achieve their goals of creating opportunities for home owners to fix home loans and mortgages. To promote the company's website, Online Asset Partners analysed their online website activity and the recent real estate market to apply specific marketing strategies according to the need of the company.
Online Asset Partners uses online marketing strategies to push the site on top of the real estate market by implementing resources such as Search Engine Optimization (SEO), AdWords, Google analytics, Social Media Marketing and Email Marketing. Online Asset Partners is committed to improving the content and design of the client's website and to help them achieve their goals. These efforts will guarantee success in the Google rankings, increase in search engine traffic and increase sales and leads.
Viventium is located in Pukehoke, Franklin District. For more information about their insurance and mortgage services visit their website.