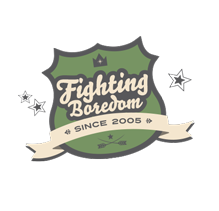 VLG's Dialog Marketing changes peoples' perceptions of digital B2B marketing. It doesn't need to be static, or boring. We've dreamed up and built great campaigns since 2005.
Plano, TX (PRWEB) October 31, 2013
It was only a matter of time until VLG joined the ranks of Dallas' elite advertising agencies after posting three consecutive years of rapid growth. According to the Dallas Business Journal, VLG now occupies the seventh spot on a who's who list of Dallas agencies. VLG is the only ad agency in the top seven with a singular focus on digital and direct B2B advertising.
"We were somewhat surprised by the news," said VLG President Pete Manias. "We didn't realize we'd grown into one of the largest ad agencies in DFW."
Over the past three years the company invested tremendous amounts of capital into rebuilding its proprietary software solution from the ground up, growing the size of its client roster and hiring the best talent in the Metroplex.
The company recently re-launched its corporate site, enhanced its brand and expanded it services to include list services, appointment setting, new creative solutions, and broader integration with the world's leading CRM and MRM solution providers. Armed with proprietary technology, VLG is poised for another blockbuster year in 2014.
VLG delivers leads via business-to-business marketing programs that change the way customers and their prospects think about sales, leads, products and services. VLG uses proprietary software, PURLs, unique URLs and some of the best creative you'll find in the B2B marketing space to generate revenue for its clients. VLG produces personalized, trackable, engaging marketing programs that deliver leads to sales and give marketing something to brag about.
Lead Cloud Programs use interactive microsites, variable imagery, personal and non-personal messaging, dimensional mail, email, URL redirects, downloads, opt-ins and retargeting to create custom integrated marketing campaigns for VLG customers.