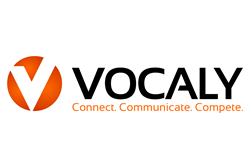 The team we have put together is truly a super talent of entrepreneurial and industry experts. I am looking forward to our full launch in February - Evin Hunt, Co-Founder & CTO
Austin, Texas (PRWEB) January 09, 2017
There is a new phenomenon occurring in the telecommunications industry; visualized phone systems that run from a smartphone app. The telecom industry continues to excel and reinvent itself, making life easier for startups and entrepreneurs. This new type of phone service will level the playing field for home, small and mobile business owners looking to gain an edge on their competition. Long gone are the days of needing to spend thousands of dollars on a business phone system or needing to have a technical background. All one needs is a smartphone and $20.00.
In early September, three experienced and seasoned Telecom executives joined forces to bring a virtual phone system app to the business community. Having run successful companies in the telecommunications industry, these three entrepreneurs have the right pedigree to provide such a service. Vocaly, is preparing for a soft launch of their service in early January targeting businesses and entrepreneurs of all types. They have a full launch date set for early February.
"The team we have put together is truly a super talent of entrepreneurial and industry experts. I am looking forward to our full launch in February" - Evin Hunt
Vocaly was created as a mobile first business communications app that would address the following gaps in the home, small and mobile business communities:
#1: Most phone service providers have their customers adopt their business models, instead of molding their services to fit the customer's needs. It is important to the Vocaly team they place the customer's business first, not theirs. They designed their mobile phone system app around the mobile business and mobile workforce to do just that.
#2: Most providers are living in the world of desk phones and physical phone systems, instead of leveraging the recent explosion of mobile phones and their mobility. Vocaly has developed a strategy around putting mobile phones first. This unique strategy allows startups and entrepreneurs to have big phone system features on their mobile smartphones.
#3: Most providers are not paying attention to the small guy; home-based and small businesses, the startup community and the mobile workforce. Instead of casting a wide net over all small businesses,Vocaly is focusing their efforts on specific business niches.
*Outdoor services (landscaper, lawn care, tree arbors, etc.)
*Cosmetology services (home hair stylist, manicurist, massage therapists, etc.)
*Professional business services (attorney, bookkeeper, financial planner, tax preparation, etc.)
*Home health care (non-medical home care, medical home care, social services, etc.)
*Real estate agencies
*Home services (handyman, painters, HVAC, child care, etc.)
*Any business run from a personal mobile phone!
The Vocaly mobile phone system allows you to easily create a customized phone or voicemail system by using a unique drag-drop call flow builder. The best part is, no hardware or additional services are required, the app is everything you need.
If you or someone you know is looking for a way to make extra money, Vocaly offers white label reseller and agent services, providing a lucrative monthly recurring revenue stream.
During their soft launch, Vocaly is asking for your help! Come join their service for free and help them test their amazing service! Simply visit their site for a Free 14-Day Trial. You will receive 14-days of free service and help them change the way businesses communicates. Vocaly guarantees it, or you can cancel your free trial at no cost.