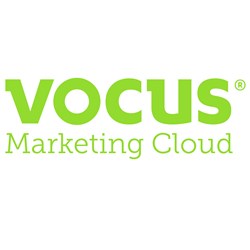 Vocus will help us build more brand awareness, increase our level of sophistication regarding our understanding of our audience, and increase our marketing efficiencies. - MCA&F's Robert L. Rubrecht
Beltsville, MD (PRWEB) January 22, 2014
Vocus, Inc. (NASDAQ: VOCS), a leading provider of cloud-based marketing and public relations software, today announced that the Marine Corps Association & Foundation (MCA&F) has selected Vocus Marketing Suite with consulting services to manage its digital marketing activities. MCA&F is the primary organization devoted to the advancement of leadership and excellence for all United States Marines Corps members. Using Vocus will allow MCA&F to reach more potential members, buyers and donors through the software's best-in-class tools, including social media, public relations, email, landing pages, social CRM, campaign management and analytics reporting.
The organization has long been dedicated to advancing leadership and recognizing excellence through its myriad programs. Vocus Marketing Suite will help MCA&F integrate its marketing, making it easier for the organization to increase donations, membership and build brand awareness.
"Our job is to support the Marines through professional education and recognition," said MCA&F Director of Marketing & Membership Robert L. Rubrecht. "Expanding the awareness of MCA&F will grow our membership, donors, retail buyers, readers and overall engagement."
"Our previous email product was good, but Vocus' distribution, reporting and analytics are taking us to the next level," said Rubrecht. "Vocus will help us build more brand awareness, increase our level of sophistication regarding our understanding of our audience, and increase our marketing efficiencies."
MCA&F was attracted to the Marketing Suite's comprehensive list of features that all resided in one integrated package. The organization's marketing team is particularly interested in Marketing Suite's advanced analytics and reporting, such as the Impact Reports and Social CRM, which will allow MCA&F to better track its progress, empowering its marketers to reach their organizational goals.
###
About The Marine Corps Association & Foundation
The Marine Corps Association & Foundation is the professional association that inspires, connects, and supports all Marines and friends of the Corps by the development and recognition of professional excellence, and by expanding the awareness of the history and traditions of the Marine Corps. The Marine Corps Association & Foundation does this by hosting award ceremonies, facilitating Commanders' forums, funding Commanders' unit libraries, publishing and distributing the Marine Corps Gazette and Leatherneck Magazine, and providing quality uniforms and accessories at the best value. The MCA&F understands and respects the achievements and sacrifices made by Marines and their families while serving this great nation. The MCA&F will continue to meet the needs of our members in the technology-driven 21st century with an expanded web experience and professional military education opportunities for Marines. For more information, visit http://www.mca-marines.org.
About Vocus
Vocus (NASDAQ: VOCS) provides leading cloud-based marketing and public relations software enabling companies to acquire and retain customers. The company offers products and services to help clients attract and engage prospects, capture and keep customers, and measure and improve marketing effectiveness. More than 17,000 annual subscription customers across a wide variety of industries use Vocus software. The company is headquartered in Beltsville, MD with offices in North America, Europe and Asia. For more information, visit http://www.vocus.com or call (800) 345-5572.
Forward-Looking Statement
This release contains "forward-looking" statements that are made pursuant to the Safe Harbor provision of the Private Securities Litigation Reform Act of 1995. These statements are predictive in nature, that depend upon or refer to future events or conditions or that include words such as "may," "will," "expects," "projects," "anticipates," "estimates," "believes," "intends," "plans," "should," "seeks," and similar expressions. This press release contains forward-looking statements relating to, among other things, Vocus' expectations and assumptions concerning future financial performance. Forward-looking statements involve known and unknown risks and uncertainties that may cause actual future results to differ materially from those projected or contemplated in the forward-looking statements. Forward-looking statements may be significantly impacted by certain risks and uncertainties described in Vocus' filings with the Securities and Exchange Commission.
The risks and uncertainties referred to above include, but are not limited to, risks associated with possible fluctuations in our operating results and rate of growth, our history of operating losses, risks associated with acquisitions, including our ability to successfully integrate acquired businesses, risks associated with our foreign operations, interruptions or delays in our service or our web hosting, our business model, breach of our security measures, the emerging market in which we operate, our relatively limited operating history, our ability to hire, retain, and motivate our employees and manage our growth, competition, our ability to continue to release and gain customer acceptance of new and improved versions of our service, successful customer deployment and utilization of our services, fluctuations in the number of shares outstanding, foreign currency exchange rates and interest rate.