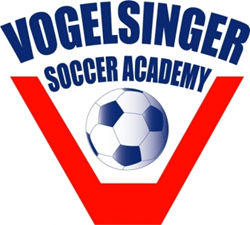 San Rafael, CA (PRWEB) February 23, 2014
The Vogelsinger Soccer Academy is pleased to announce the release of the 2014 camp schedule. The 2014 schedule features camps nationwide with day, extended day, and overnight options available.
At the Nike Vogelsinger Soccer Academy, our precise step-by-step teaching methods create a crystal clear picture of each skill through demonstration, explanation and participation. The Academy features an international coaching staff, and fantastic soccer venues, with a safe, healthy and fun learning environment.
This year the Nike Vogelsinger Soccer Academy enters its 49th summer operating outstanding soccer training for young players aged 8-18. Located at 4 locations across the United States, the soccer camps take place on college and prep school campuses where students are housed in the dorms and play on the outstanding facilities these schools have to offer.
Vogelsinger Soccer Academy locations include: the Brooks School, North Andover, MA; The Stony Brook School, Stony Brook, NY; The Lawrenceville School, Lawrenceville, NJ; Carthage College, Kenosha, WI; and UC Santa Barbara, Santa Barbara, CA.
Vogelsinger has designed a program for serious players, those with a strong motivation to be their best. The objective is to help developing athletes reach their highest potential.
About US Sports Camps
US Sports Camps (USSC), headquartered in San Rafael, California, is America's largest sports camp network and the licensed operator of NIKE Sports Camps. Celebrating 40 years this summer, the company has offered summer camps with the same mission that defines it today: to shape a lifelong enjoyment of athletics through high quality sports education and skill enhancement.
Players, coaches, parents, and others interested in the 2014 Vogelsinger Soccer Academies can visit ussportscamps.com/soccer/vogelsinger/ or call 1-800-645-3226.