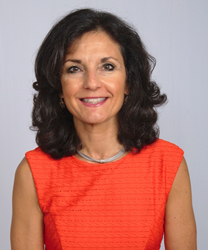 Authentic communication is essential to a company introducing difficult changes to its customers.
Fairfield, CT (PRWEB) August 31, 2016
In the span of a week since the company planned to double its cost to consumers for a vital allergy drug, the company suffered financial losses, continuing poor publicity, and announced a replacement product. "Regardless of which side of the Mylan Pharmaceutical EpiPen situation you agree with, the fact is, the company underestimated the impact, reach and power of the customer," says Denise Graziano of Graziano Associates . Graziano offers 4 Best Practices for companies to avoid situations which could prompt customer outrage.
For companies that underestimate Voice of the Customer (VoC), take note.
The whirlwind timeline recap:

Concerned parents shared their outrage about the doubled cost over social media, which went viral instantaneously.
Resulting media spotlights on the topic compelled the CEO to simply defend Mylan's position as a for-profit company, in an industry where there are other agencies influencing rising costs.
As a gesture of good will, they offered coupons to offset the increase to those without insurance coverage.
This was not enough to calm the dissatisfied customers, however. Continued media scrutiny over the executives' rising salaries and product costs to customers over a period of years, along with news stories with compelling end-user stories about how much they rely on the allergy drug, forced Mylan to take rapid actions. The company announced it would roll out a never previously available generic version of their drug at the lesser cost...within a week.
Today's society loves to "share" their lives in real time. "Social media and technology empower consumers of all types with unprecedented power and reach. This means virtually no company is immune from the impact of the Voice of the Customer," says Graziano. Graziano Associates offers 4 business best practices: for how this corporate debacle could have been avoided.
1. Know your customer & market. Having a strong understanding of customers and a relationship with them across your various channels is essential to know what increases are feasible and tolerable. [For Mylan, if they were capable of a generic all along, they should have created it sooner].
2. Communicate early and often. If tough changes are coming, make clients aware well in advance, perhaps with cogent explanations. Roll out such changes incrementally when possible. [vs. a doubling of costs in this case].
3. Customer Centricity and Profitability are not mutually exclusive. Leaders in Customer Experience consistently outperform companies that do not focus on the customer (Forrester Research).
4. Respect VoC. Do not assume that even the "captive audience" of a life-saving drug will sit idly by when sweeping or unsatisfactory changes occur. [Mylan experienced negative publicity and increased costs to swiftly roll out a new product].
"Authentic communication is essential to a company introducing difficult changes," says Graziano. Any CEO that is planning unexpected changes to their clients should carefully consider the potential ramifications that can come from an outraged customer base with global reach.
Denise Graziano is a leading authority in helping mid-market and larger companies to improve customer and employee experience. A strategic thinker and leader with 30 years of business experience, Denise is a speaker and author of numerous articles and resources on customer experience, employee experience, client retention, sales, and trade show practices. She is President and CEO of Graziano Associates, which helps fast-growing companies in the business-to-business market capitalize on customer and employee interactions — to deepen loyalty, improve engagement, and support sustainable growth.