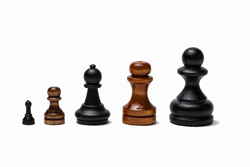 We are small enough to be flexible and large enough to acquire market share from smaller struggling providers
Orlando, FL (PRWEB) January 16, 2015
The Florida economy is returning and business owners are hiring again which is good news for Orlando based VoiceOnyx. VoiceOnyx provides the SMB sector with telecommunications services specializing in business phone systems.
VoiceOnyx recently acquired WonderLink business customers in 2014 and plans to acquire additional Florida based communications companies in 2015. VoiceOnyx has set a goal to acquire three similar sized companies and has already started identifying potential candidates to approach.
"Small communications providers have found it difficult to compete in a market largely dominated by the incumbent providers and are in need of a bailout and a home for their loyal customers" says Jonathon of VoiceOnyx. VoiceOnyx is also inviting any Florida based business communications provider that may be interested in an exit strategy to request a non disclosure agreement and initial meeting.
VoiceOnyx has been operating since 2006 and has built a foundation that withstood the great recession and surrounding competition. Fueled by participation in University of Central Florida's GrowFL program and the success from of the recent WonderLink transaction, VoiceOnyx has established new business model for growth.
"We are small enough to be flexible and large enough to acquire market share from smaller struggling providers and most importantly our new business customers could not be happier" says VoiceOnyx's CFO Edward Warren.
VoiceOnyx is a licensed and insured telecommunications company and provides services throughout the State of Florida. VoiceOnyx was established in 2006 and is headquartered in Orlando, FL.