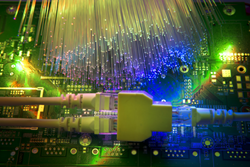 SolveForce Now Offers NEW Business VoIP Bundle Plans throughout the United States
(PRWEB) March 10, 2016
SolveForce is excited to introduce VoIP bundle plans (http://www.solveforce.com/) to businesses throughout the US. This expansion in services goes into play on March 01, 2016.
VoIP phone services let's businesses replace their traditional landline phone with one that connects over the Internet. Today, phones work on what is called the Public Switched Telephone Network (PSTN), a private network that reaches through the standard phone jacks in the wall.
With VoIP services, the phone connects to the Internet over cable or DSL modem. To do this, VoIP service providers bundle a small device, called a telephony adapter, that plugs into the broadband modem and translates the electrical pulses from the phone into IP packets that travel over the Internet. The way anyone uses the phone is the same, even though the network underneath changes.
What is needed?
First, the business needs a reliable broadband Internet connection which are now available in Business VoIP Bundle Plans (http://www.solveforce.com/voip) throughout the United States from SolvForce . If the cable or DSL service cuts out even occasionally, stay away from VoIP services. Every time the Internet access hiccups, so will the phone service.
Second, the company will need to install the telephony adapter (TA), which comes with the service. This can plug any existing business phone into the TA using a standard phone jack, then plug the TA into a cable or DSL modem using a standard network cable.
About SolveForce
We are committed to your company in every aspect of the customer relationship. If your company needs to contact us for any reason, please don't hesitate to call or email us at the earliest convenience.
By Phone: (888) 765-8301
By Email: ron(at)SolveForce(dot)com
By Website: http://www.solveforce.com