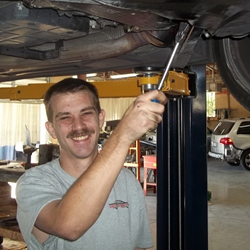 Linear Automotive has the best Volkswagen repair, factory scheduled maintenance, and body shop services at affordable prices.
Plano, TX (PRWEB) January 26, 2014
The expert mechanics at Linear Automotive are ASE certified and are very familiar with all Volkswagen models. One visit is all it takes to see why so many people in the cities around the North Dallas area choose Linear Automotive for quality affordable repairs and 5 star customer service. For more information and a free estimate call 972-633-2201 or visit the website at linearautomotive.com.
Linear Automotive is always striving to stay on top of the latest technological advances in order to deliver the best mechanical services at affordable prices. New computer equipment was recently upgraded to deliver the best computer diagnostics which aid mechanics in troubleshooting any problems a Volkswagen may be having. By identifying problems accurately, the shop is able to save customers time and money. The new computer systems even aid the mechanics with preventative maintenance in order to help lower risk of future problems.
The tool boxes are packed with state of the art specialty tools and equipment that help certified mechanics get to hard to reach places and replace specialty parts. Volkswagen is a German car and these models have very unique parts. Linear Automotive specializes in the repair and maintaining these amazing vehicles. The technicians have continual ongoing training in order to keep up to date with the most recent technological advances. Additional technicians were also added recently to maintain a quick turnaround time for auto repairs, factory scheduled maintenance, and collision repair services.
The auto mechanics handle many repairs for all Volkswagen models such as air conditioning, radiators, starters, batteries, alternators, water pumps, brake service, power steering, suspension systems, ac compressors, electrical, computer diagnostics, check engine lights, fuel pumps, and more. Anyone looking for ASE certified mechanics for Volkswagen repair in Richardson, Plano, Allen, Frisco, McKinney, or The Colony, Texas will be pleased with the services this shop has to offer.
Volkswagen factory scheduled regular maintenance is also offered for many things such as fuel injection cleaning, spark plugs, tune ups, oil changes, clutch replacement, transmission service, air conditioning, brake pads, rotors, master cylinders, calipers, fluid flushes, filters, sensors, switches, shocks, struts, timing belts and chains, multi point inspections, and much more. Extended warranty contract services and towing are also available for people who need Volkswagen repair in Allen, McKinney, Frisco, Richardson, Plano, and The Colony.
The full service collision repair center and auto body shop has I-Car certified technicians that handle all years and models for Volkswagen. From a major collision that requires the frame to be pulled back into factory specifications to a small fender bender or bumper repair, Linear Automotive can get the job done quickly, accurately, and affordably. The shop works with all insurance companies and even helps schedule rental cars. Anyone who has been in an accident requiring Volkswagen repair in McKinney, Allen, The Colony, Frisco, Richardson, or Plano will pleased with the experienced professionals at Linear Automotive.
Volkswagen hail damage repair & removal is also offered by the best paintless dent repair & removal experts in the business. For more information and a free estimate call 972-633-2201 or visit the website at linearautomotive.com.