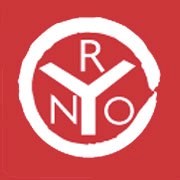 Mid-City is a very in-demand neighborhood, so this property was a diamond-in-the-rough find for us.
New Orleans, La (PRWEB) October 25, 2013
Youth Rebuilding New Orleans (YRNO), a local volunteer organization, held an open house on October 19th to celebrate the recent completion of its latest rebuilding project. The event, which lasted from 1-4 pm, allowed interested parties to view the result of the renovations performed by YRNO volunteers and staff.
The home, a restored 3 bedroom, 2 bath, is located at 316 South Salcedo Street in Mid-City. Per YRNO's standard operating procedure, the house will be sold to a New Orleans-based school teacher at a price well below market value.
"Mid-City is a very in-demand neighborhood, so this property was a diamond-in-the-rough find for us," said William Stoudt, Executive Director of Youth Rebuilding New Orleans. "Our volunteers are a motivated and enthusiastic group of people, and they have been doing outstanding work on the South Salcedo job sites. I'm extremely thankful who everyone who assisted and excited for the first time homebuyer whose life is going to be changed by our volunteers."
YRNO works to revitalize abandoned, damaged, and foreclosed homes in the greater New Orleans area. After purchasing a project house, the organization dispatches groups of 10-25 young volunteers to perform renovations. The volunteer organization has the dual benefit of restoring dilapidated structures throughout the city and instilling in its volunteers a solid work ethic and community pride. After completion, the homes are sold to local teachers for less than their appraised value, allowing teachers to have both affordable housing and equity in their new home.
Youth Rebuilding New Orleans is headquartered at 1933 Hope Street, New Orleans, LA 70119. For more information about past and present service project locations, YRNO's mission statement, or to inquire about volunteer opportunities, interested parties can visit the organization's website at http://yrno.com or call (504) 264-3344.
About Youth Building New Orleans
A non-profit, volunteer organization based in New Orleans, Youth Rebuilding New Orleans was organized in the aftermath of Hurricane Katrina in 2005. The mission of the group is to reduce blight and restore storm-ravaged communities in the city of New Orleans. YRNO provides service learning opportunities to engage youth, giving them valuable job and life management skills.